EDO Executive Director Michael Hughes keynote speaker at August Chamber Luncheon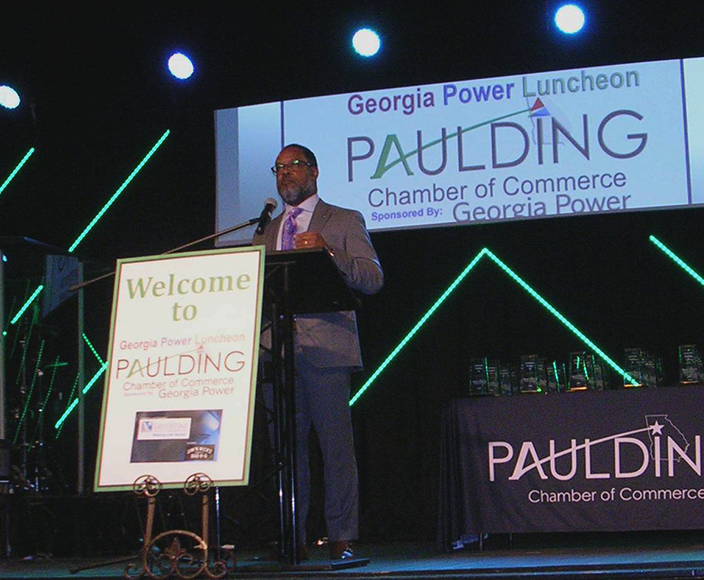 Michael Hughes, executive director of Paulding County's Economic Development Organization (EDO) addressed Paulding business leaders last week at the August Chamber of Commerce Luncheon, held at the New Season Church in Hiram.
Hughes gave Paulding business leaders at last week's event an overview of current economic development goals and initiatives in the works.
Hughes came on board as the EDO's executive director in February just prior to the onset of the COVID-19 pandemic.
Earlier this year Hughes met with city and county officials and other stakeholders in what was to be the first in a series of meetings to help better align countywide economic development efforts.
"Economic development is a team sport," Hughes said, " ...a couple of things that are key to this are developing our comprehensive database of all available property in the county and developing a website. Often it's the first introduction that a business has to a local community and it's a way to showcase our community and our technical capabilities. It's also important to maintain effective relationships in economic development with your partners, the state ED office, the Dept. of Community Affairs, utility companies, site selection consultants, real estate professionals, and the IBA and Airport Authority plays an important role as well," he said.
As part of his presentation, Hughes shared a survey published in Area Development Magazine in the first quarter of this year highlighting the "Top Location Decision Factors" used by corporate decision-makers when considering where they may best set up shop.
The factors include things like highway accessibility, labor costs, construction costs, energy availability, environmental regulations, expedited permitting, inboard/outboard shipping costs, tax incentives, and several more.
Paulding's BoC has been focused on bringing more jobs to Paulding County in hopes of finding a better balance between residential and commercial, with regard to the tax digest.
Homeowners still bear the brunt of those expenses and most who live in Paulding County continue to commute to surrounding counties to work.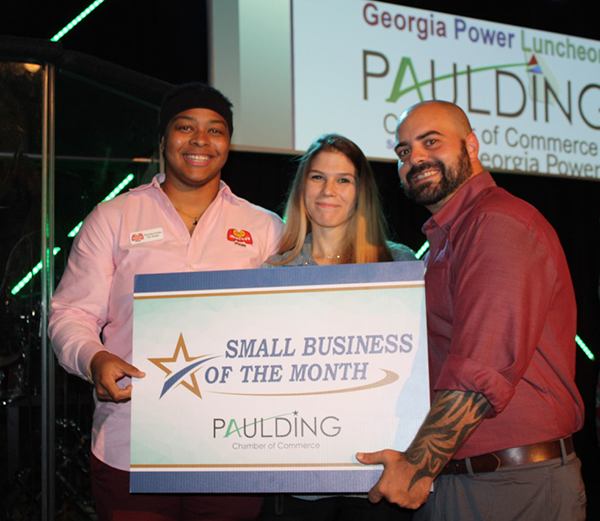 Hughes is a graduate of California State Polytechnic University, Pomona, with a Bachelor of Science degree in Urban Planning. He has approximately 33 years of professional experience as a City Planner in Los Angeles and Pasadena, California; Atlanta, Georgia; Cobb County, Georgia; and with LAW Engineering and Environmental Services, Inc.
In October 1998, he was appointed by the Cobb County Board of Commissioners to a leadership role as head of Economic Development for Cobb County.
During his tenure, Cobb County has experienced significant economic development activity in the form of job creation and capital investment derived from various companies deciding to establish a presence in the community. Some of these companies include Home Depot, HD Supply, Dade Paper, FedEx, FedEx Ground, GE Energy, Novelis, and Thyssenkrupp Elevator.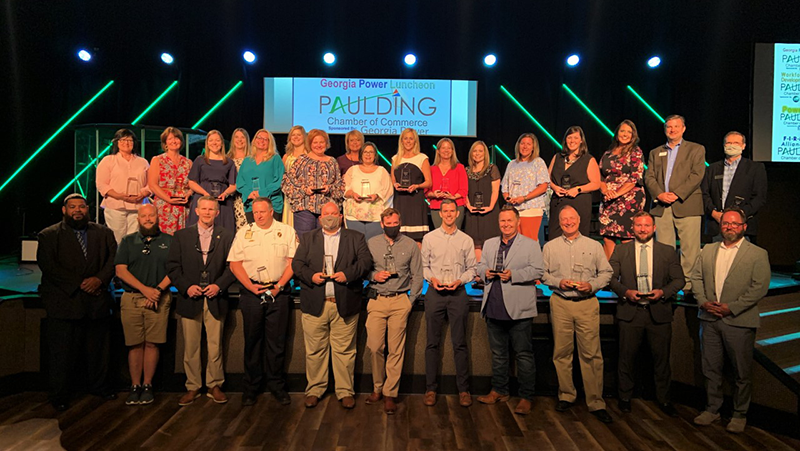 1. Michael Hughes, executive director of Paulding County's Economic Development Organization addressed Paulding business leaders last week at the August Chamber of Commerce Luncheon, held at the New Season Church in Hiram. (Photo: R. Grant)
2. Paulding Chamber's Small Business of the Month, Marcos Pizza. Two locations serve Paulding County in Dallas and Hiram. (Photo: Paulding Chamber/Jody Martin)
3. Paulding Chamber 2020 Leadership Paulding 30 Grads. Leadership Paulding's purpose is to provide emerging leaders with a greater awareness of and participation in community issues, needs, services, and resources. (Photo: Paulding Chamber/Jody Martin)