Ribbon Cutting for Willow's Planet Daycare & Academy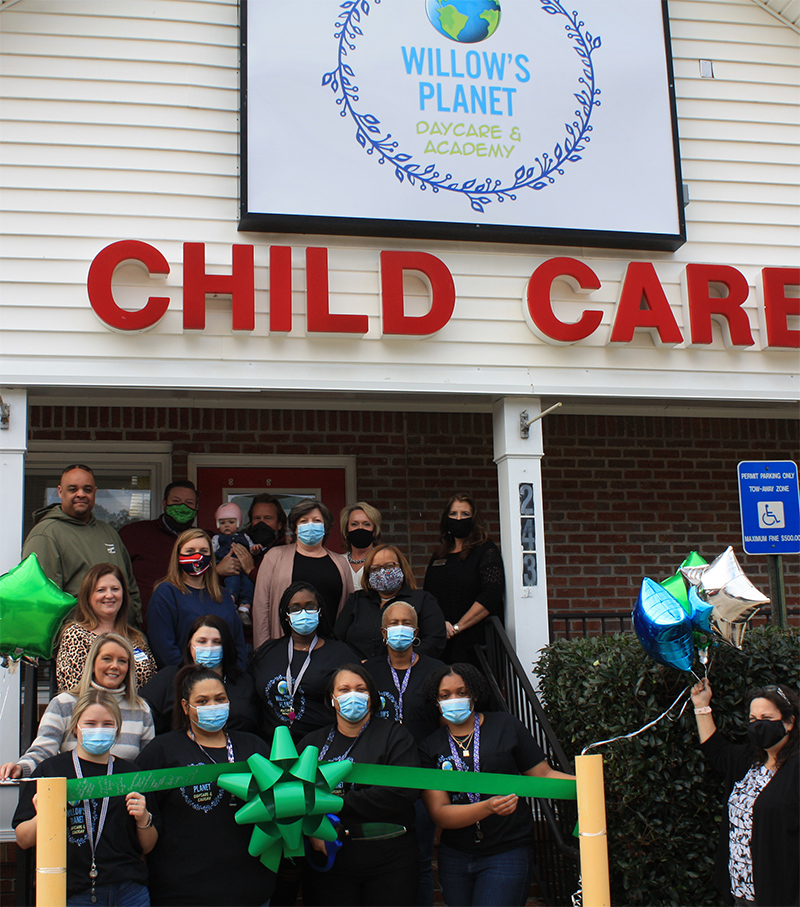 Dallas, GA – January 19, 2021; The Paulding Chamber of Commerce was excited to hold a Ribbon Cutting in celebration of Willow's Planet Daycare & Academy opening. Willow's Planet Daycare & Academy opened on December 7th, 2020. Willow's Planet is named after the Granddaughter of the owners, David, and Shirley Headrick. The Director of Willow's Planet Daycare, Roberta Sweet-Brown has over 25 years of experience as a daycare director and Owner. Roberta owned and Directed her own center in Boston, Massachusetts for 23 years before making the move to Georgia.
Willow's Planet Daycare & Academy is a high-quality facility providing excellent care, home-cooked meals, interactive learning opportunities, and virtual/digital learning with a nurturing environment.
Since opening the center under new management many improvements have been made, such as a freshly painted center, with new tables and activity enrichment decorations and enhanced security measures to always ensure your child's utmost safety.
The classrooms are bright, clean, and small inmate settings for more attentive care for the children, and spaces are cleaned every 30 minutes to help keep your children healthy. Ages of childcare range from infant through 13 years old.
You may find Willow's Planet Daycare & Academy at:
243 Merchants Dr. Suite B
Dallas, Georgia 30132
Phone: 770-726-7457