Qualusi Vineyards Named Small Business of the Month - April 2021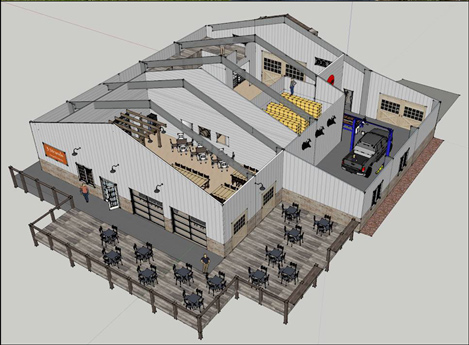 Dallas, GA – April 1, 2021; Qualusi Vineyards has been named as the Paulding Chamber's Small Business of the Month for April 2021.
The Qualusi Vineyard is built on family land nestled in rolling hills in the northeast part of Paulding. Once you get to this beautiful location, you feel like you are far away from the hustle and bustle and instantly relax. What started out as a flower farm (still operating) was converted in 2017 to a vineyard having three acres of grapes, an event facility, and a tasting room.
The Qualusi label is created by harvesting grapes and having the wine made locally. Supporting locals is very important to this family. Their sign, labels, and tokens are made locally Yoga, pop-up markets, games days, and flower arranging are a few things you can try. You will find local musicians and food trucks on site. Something fun is always happening; check the website for event details at www.qualusivineyards.com, or their FaceBook page.
They support non-profits by working with them so fundraisers can be held in a beautiful location. The family was instrumental in hosting the Georgia Tourism Resource Team through the Paulding Chamber in order to get agritourism in front of county leaders. The Chamber (a not-for-profit) held a Support Local Farm to a Table dinner event, and it couldn't have been better! The Qualusi team gives their time by coaching other start-up vineyards and they have donated to many causes.
Qualusi has worked diligently to grow and offer Paulding and the surrounding areas a unique place to visit and hang out. They plan to expand wisely, create more jobs, have community events, and support more agritourism.
Qualusi Vineyards is located at 440 Blossom Trail, Acworth, Georgia.