Hiram High School Emmy Nomination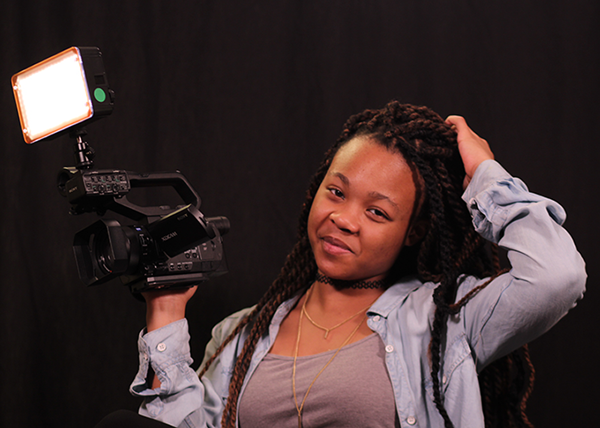 Paulding County Schools recently integrated a new pathway into the curriculum- Audio, Video, Technology, & Film due to Atlanta's influx of job opportunities in the film industry. Hiram High School is one of the three schools in the county to offer the program, led by instructor Charlotte Holmes that has taught the program in Massachusetts and in Cobb County. Within this first year of operation a 10thgrade student, Orlane Devesin has been nominated for a NATAS Southeast Student Emmy award.
Orlane Devesin, a 16-year old, Haitian-American girl has been nominated for a 2018 student Emmy Award in the writing category. Her short film, Ikiru (translated from Japanese meaning: "to live.") was solely written and directed by the aspiring young woman. "Jack of all trades," is a nickname given by one of her teachers, Orlane enjoys many aspects of the arts: painting, dancing, and writing are just to name a few.
Join Hiram High School on May 9th at 6:30pm for it's first annual Film Festival and award ceremony featuring a short film written by Devesin and many other of the amazing next generation film makers of HHS.