GreyStone Power awards students with Tim B. Clower Scholarship
The Tim B. Clower Scholarship was created in honor of former GreyStone Power President/CEO Tim Clower due to his dedication and advocacy for higher education. Due to the efforts and donations of willing members that voluntarily participate in GreyStone Power's Operation Round Up program, the GreyStone Foundation, Inc. is able to present scholarships to two exceptionally dedicated technical college students annually. After a thorough evaluation of dozens of applicants, Jeason Jaddoo and Kimberly Chilcutt were chosen as recipients of these scholarships.
Jeason Jaddoo, a student at Chattahoochee Technical College, is an industrial maintenance and electrical technology major seeking to become an aerospace engineer. Because of his responsibilities as a family man, paying for college can prove to be a challenge, but with this scholarship, a portion of the cost of his attending college is being funded. He says he is very grateful to have been chosen for this scholarship and is very happy to have the chance to follow his dreams without having to worry so much about the stress of affording to go to college.
Kimberly Chilcutt, a student at West Georgia Technical College, is a dental hygiene major seeking to work in the dentistry industry. Going into her last year of college, she has dealt with the stress of paying for higher education, but as she reaches the final steps towards earning her degree, she still has numerous expenditures to overcome before finally being free of college. "This scholarship will help me personally by easing the financial burden of my last year of dental hygiene school," she says. "Thank you for offering and promoting such a wonderful program."
Both students are extremely grateful to have received this scholarship. As they follow their dreams and conclude their journey to higher education, their hopes will no longer be so overwhelmed by the stress of paying for college. Instead, with this scholarship, they are free to complete their degree and follow their dreams.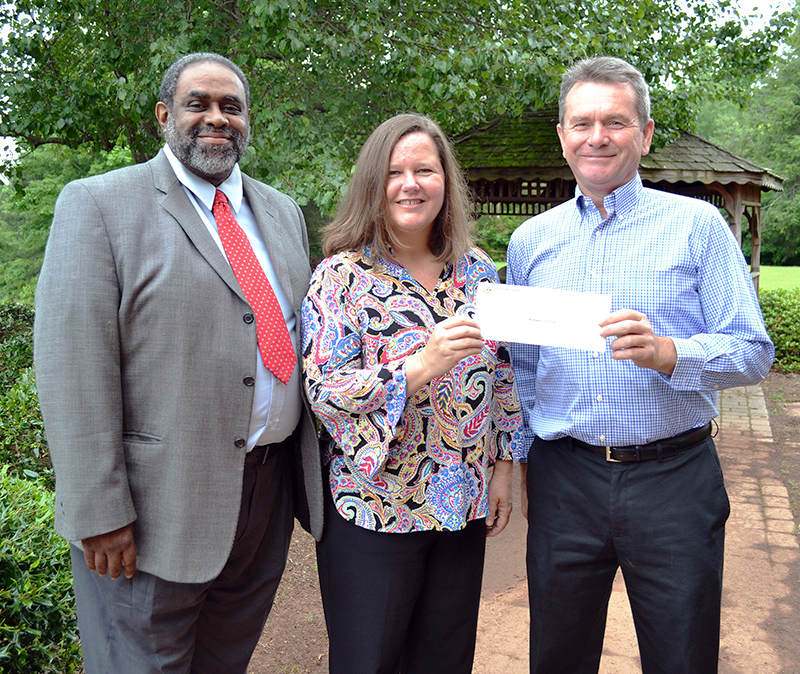 PHOTO 1: GreyStone Power Foundation, Inc. Board Chairman Marcus Carter, left, and Foundation board member Robert Foran present West Georgia Technical College student Kimberly Chilcutt with the Tim B. Clower Scholarship for $2,500. Chilcutt is a GreyStone Power member in the Dental Hygiene program at WGTC.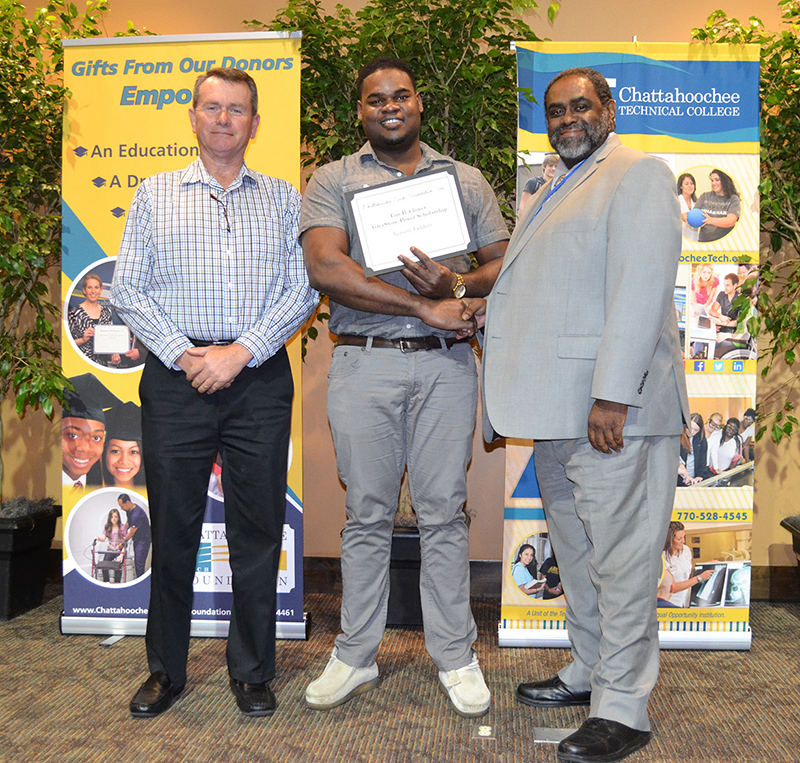 PHOTO 2: GreyStone Power Foundation Board Chairman Robert Foran, left, and Foundation board member Marcus Carter present Chattahoochee Technical College student Jeason Jaddoo with the Tim B. Clower Scholarship for $2,500. Jaddoo is a GreyStone Power member in the Industrial Maintenance and Electrical Technology program at CTC.