Local Resident Graduate from Trout Camp
Twenty-four boys and girls ages 12-15 from across Georgia recently participated in the 15th Annual Georgia Trout Camp, sponsored by Georgia Trout Unlimited. The camp, which is the second largest and the third oldest trout camp in the United States, took place at the Rabun Gap-Nacoochee School in Clayton, GA.
Kids learned and practiced the sport of fly fishing, studied sound conservation practices, and enjoyed a fun and rewarding camping experience. More than 50 people donated their and expertise to mentor the kids. The Georgia Department of Natural Resources and the U.S. Forest Service partnered with the event organizers.
For more information, go to www.GeorgiaTU.org.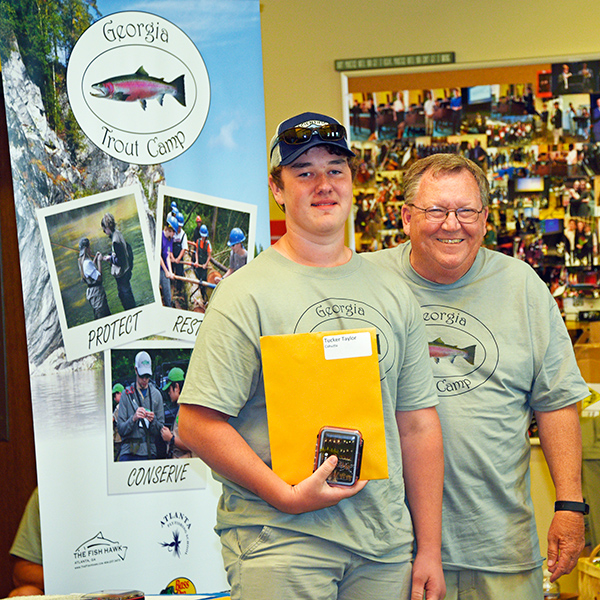 Photo-1: Tucker Taylor of Dallas, representing the Cohutta Chapter of Trout Unlimited, served as a young mentor at the camp. Pictured with Carl Riggs, chairman of the Georgia Council of Trout Unlimited.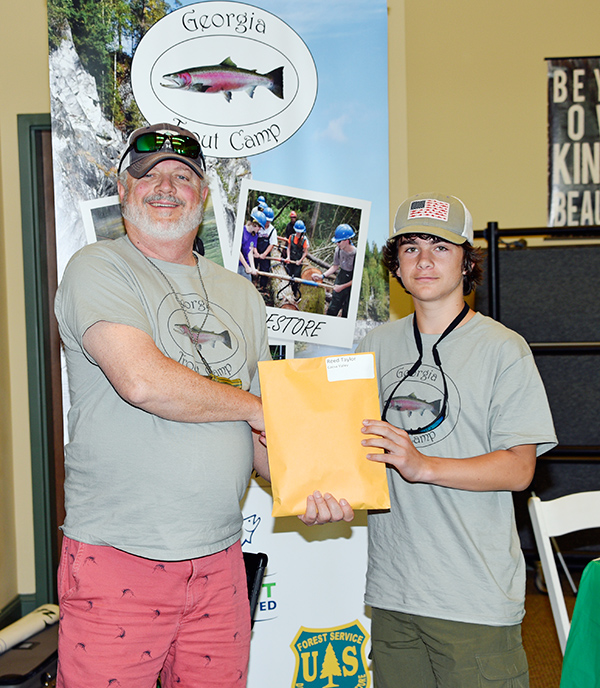 Photo-2: Rodney Tumlin of the Cohutta Chapter (l) with Reed Taylor of Dallas, who represented the Coosa Valley Chapter of Trout Unlimited at the camp.