EPHS Marketing Industry Certification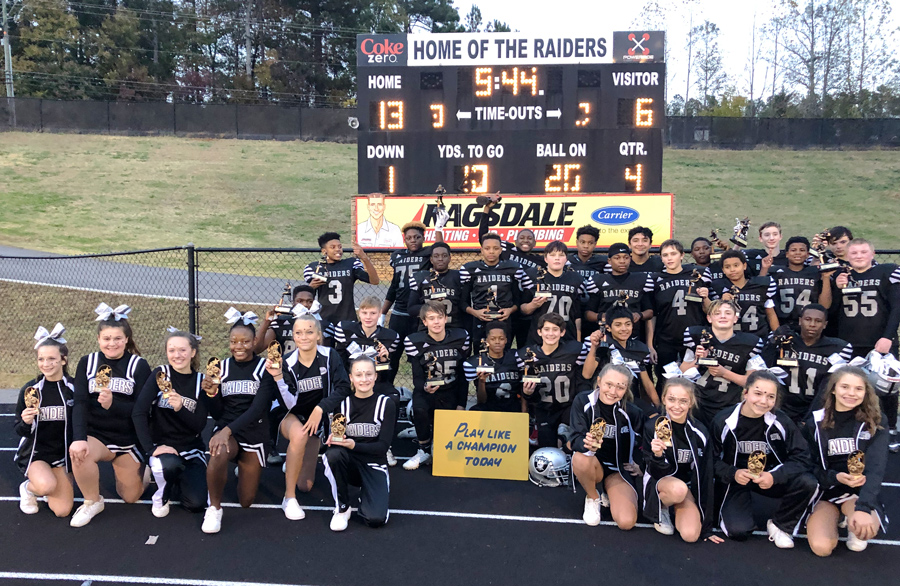 On November 12, 2018, East Paulding High School's Marketing Pathway went through the process of becoming Industry Certified. Students from the Marketing Management Pathway presented information based on the Marketing Pathway, DECA Chapter, Project-Based Assignments, Curriculum-Based Projects, School-Based Enterprises to the Industry Certification Team. This certification ensures that the marketing program meets industry standards in the areas of curriculum, teacher qualification, lab specifications, equipment, and industry involvement.
The following people were involved in this important process.
Peyton Brantley, EPHS DECA President
Anna Wooley, EPHS DECA Vice President
Lauren Paris, EPHS DECA Secretary
Jared Swiney, EPHS DECA V.P. of Finance
Lexie Fordham, EPHS DECA V.P. of Chapter Development
Taylor Harris, EPHS DECA V.P. of Competitive Events
Catherine Basch, EPHS DECA V.P. of Recognition
Haley Peek, EPHS DECA V.P. of Chapter Connections
Seth Grenon, EPHS DECA V.P. of Public Relations
Clarke Poss, EPHS DECA V.P. of Community Service
Donovan Flemister, EPHS DECA V.P. of Hospitality
Mary Shaw, EPHS Industry Certification Team Member Carley Pilgrim, EPHS Industry Certification Team Member
Walter Burgess, Industry Certification Coordinator
Linda Smith, GADOE Program Specialist
Rich Nobliski, VP of Marketing for Siemens Corp./ Rep. American Marketing Association
Carole Pearson, EPHS CTAE Administrator
Penny Berry, EPHS Senior Counselor
Monica Rydza, PCSD Youth Apprenticeship Coordinator
Kim Cobb, PCSD Board Member
John Dean, Elected PCSD Board Member
Jason Anavitarte, Elected PCSD Board Member
Halie Bissell, EPHS Marketing Teacher / DECA Advisor
Yaa Hatcher, EPHS Marketing Teacher / DECA Advisor / EPHS WBL Coordinator