Chattahoochee Technical College Commencement Ceremonies Honor Graduates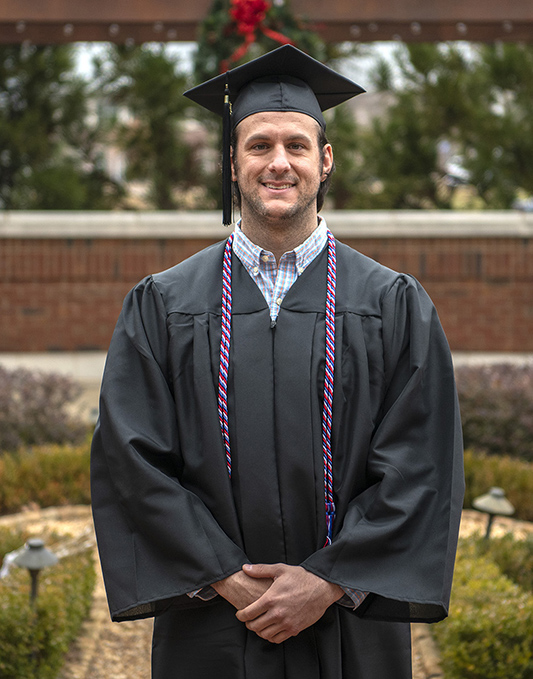 Acworth, Ga. – December 13, 2018, Chattahoochee Technical College students celebrated their graduation from the state's largest technical college during two commencement ceremonies held on Thursday, Dec. 13, at the Clarence Brown Conference Center in Cartersville. The college awarded associate degrees, diplomas and technical certificates of credits this semester to nearly 1,000 students.
Popular areas of study for these graduates included programs in Health Sciences, such as Nursing and Radiography Technology, along with programs in Business, Computer Programming, Cybersecurity, and Television Production Technology. Dozens of students also pursued skilled workforce training in high-demand career fields such as Welding, Early Childhood Care & Education, Air Conditioning Technology and Automotive Technology.
"We are so proud of what our students have accomplished," said Chattahoochee Technical College President Dr. Ron Newcomb. "We genuinely want our students to succeed, and we are confident that Chattahoochee Tech has provided them with the skills and education they need to launch successful careers and build productive lives."
Scholarship recipients attending commencement expressed gratitude for their positive experiences at Chattahoochee Tech. The Chattahoochee Tech Foundation, a 501(c)3 nonprofit organization, worked diligently with business and community donors to help make higher education an affordable reality for these students by administering the scholarships.
"I wanted to be a part of a school that was not only affordable, but also would prepare me for entering the workforce," said Josh Turner, of Cherokee County, who received the Ball Ground Lions Club Scholarship, and graduated with an associate degree in Radiography Technology. "Receiving my scholarship was the last piece of the puzzle I needed to successfully get through the Radiography program."
Echoing that sentiment was Elaina Latty, of Pickens County, who graduated with an associate degree in Business Technology. "I wanted to work while I pursued my education and strive to graduate with no student debt, and I did just that," said Latty. Helping her to achieve that goal was the Dr. Anil Yadav Scholarship and the Phyllis Foster Pool Scholarship.
Scholarship recipient Ri' Chard Burrell, of Cobb County, graduated with an associate degree in Business Management. "Being a Barrow Family Scholarship recipient helped me to pay for classes and books. It also allowed me to stay on schedule for my graduation target date," said Burrell. "After graduation, I plan to continue working for the Atlanta Braves and grow within the organization, as well as work on achieving a bachelor's degree."
Delivering the commencement address for both ceremonies was graduate Rachel Gondek, of Pickens County, a 2018 GOAL finalist for Chattahoochee Tech. GOAL, a statewide program of the Technical College System of Georgia, honors excellence in academics and leadership among the state's technical college students. A unit of the Technical College System of Georgia, Chattahoochee Technical College has eight campus locations serving the counties of Bartow, Cherokee, Cobb, Gilmer, Paulding, and Pickens.
For more information, visit www.ChattahoocheeTech.edu.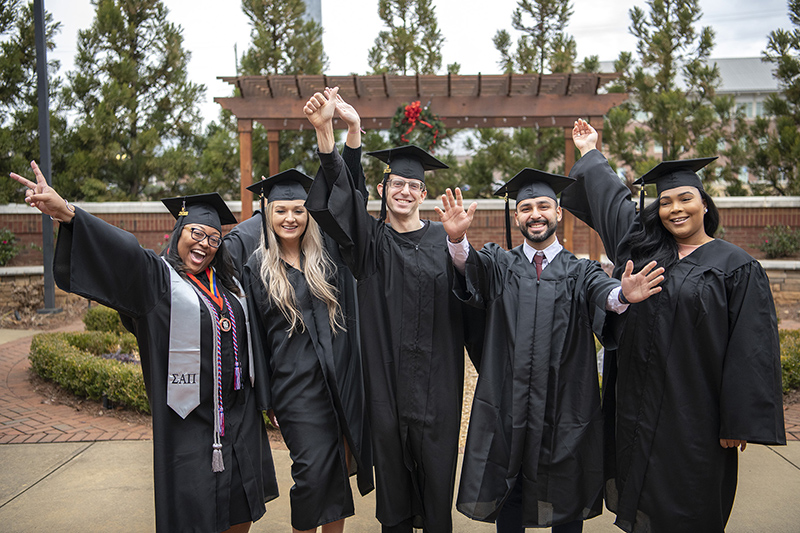 Photo caption: Arthur Louis Tarantino, of Paulding County, graduated with a diploma in Diesel Equipment Technology.
Photo caption: Chattahoochee Tech students celebrating graduation included, l-r, Angela Rolle, Krystal Reddy, Kevin Fisher, Luis Alvarez, and Amesha Davis.