$30,000 Grant Awarded to Chattahoochee Tech Foundation to Help Chattahoochee Tech Students Who Have Experienced Foster Care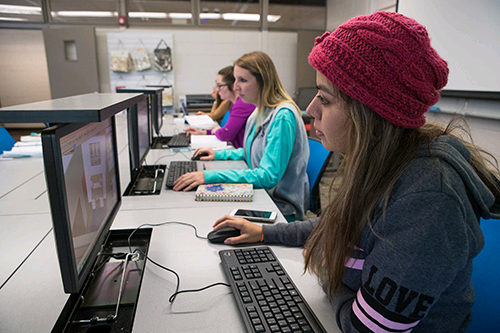 (Acworth, Ga. – Sept. 9, 2019) Additional support is now available for Chattahoochee Tech students who have experienced foster care thanks to a $30,000 grant awarded to the Chattahoochee Tech Foundation by the J.W. Fanning Institute for Leadership Development, a unit of Public Service and Outreach at the University of Georgia.
"We greatly appreciate this support, and we're excited to put these funds to work on behalf of Chattahoochee Tech students who have experienced foster care," said Chattahoochee Technical College Advancement Coordinator Amanda Henderson. Working with Henderson and the Chattahoochee Tech Foundation to administer this support will be the Chattahoochee Tech Office of Student Resources, which is headed by Special Populations & Title IX Coordinator Shanequa Nickkie Warrington. "This funding will be allocated for a variety of significant projects designed to serve these students and help them remain in class," said Warrington.
Projects that will be supported from this grant, according to Henderson and Warrington, include the establishment of an Academic Success Coaching Program and a Student Care Package Program, along with an expansion of the Chattahoochee Tech Foundation's Emergency Grant Program. Funds also will be allocated to purchase equipment needed for the college's Golden Eagle Food Pantry as well as the Textbook Lending Program.
The Chattahoochee Tech Foundation is a 501(c)(3) nonprofit organization working to make higher education an affordable reality for students in the community.
For more information, visit www.ChattahoocheeTech.edu.
About Chattahoochee Technical College:
A unit of the Technical College System of Georgia, Chattahoochee Technical College is the largest technical college in the state with more than 14,000 students enrolled in the past academic year. The college has eight campus locations serving the counties of Bartow, Cherokee, Cobb, Gilmer, Paulding, and Pickens. CTC provides high quality, easily accessible college education at a fraction of the cost of other area colleges and universities. Chattahoochee Technical College awards certificates, diplomas and associate degrees in more than 50 programs of study through traditional classroom courses as well as online training. The college also provides the community with learning opportunities, including customized workforce training, adult literacy and continuing education programs. More information is available at www.ChattahoocheeTech.edu.