Chattahoochee Tech Announces Missy Cusack of Paulding County as College's New Vice President of Student Affairs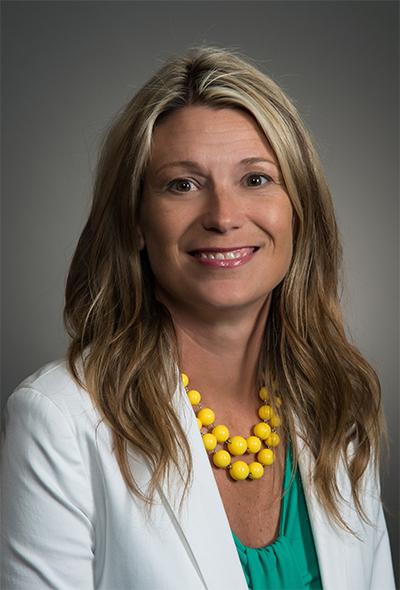 Chattahoochee Technical College announces the selection of Missy Cusack, of Paulding County, as the college's new vice president of Student Affairs.
Cusack has worked with Chattahoochee Tech for the past 20 years, serving for the past six years as the college's executive director of enrollment services. In this capacity, she was the leader of the largest Admissions and Records Department within the Technical College System of Georgia (TCSG). She also served previously as the college's director of admissions, as well as a campus life coordinator and admissions counselor.
"Missy brings a solid background of experience to her new role at the college," said Chattahoochee Technical College President Dr. Ron Newcomb. "She has been a true leader within the college's Department of Student Affairs, advancing its mission to support student success through quality activities and services."
An active member of the Paulding County community, Cusack belongs to the Paulding Rotary Club and serves on the Paulding Chamber of Commerce Board of Directors. She is a graduate of Leadership Paulding, a program designed by the Paulding Chamber of Commerce to provide emerging community leaders with a greater awareness of and participation in community issues, needs, services, and resources. As a graduate of the University of South Carolina, she earned a bachelor's degree in psychology. She then earned a master's degree in counseling and guidance services from Clemson University.
For more information, visit www.ChattahoocheeTech.edu.
About Chattahoochee Technical College:
A unit of the Technical College System of Georgia, Chattahoochee Technical College is the largest technical college in the state with more than 14,000 students enrolled in the past academic year. The college has eight campus locations serving the counties of Bartow, Cherokee, Cobb, Gilmer, Paulding, and Pickens. Chattahoochee Tech provides a high quality, easily accessible college education at a fraction of the cost of other area colleges and universities. Chattahoochee Technical College awards certificates, diplomas and associate degrees in more than 50 programs of study through traditional classroom courses as well as online training. The college also provides the community with learning opportunities, including customized workforce training, adult literacy and continuing education programs. More information is available at www.ChattahoocheeTech.edu.