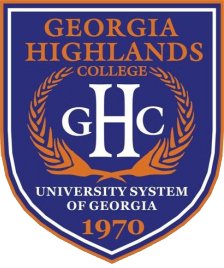 Georgia Highlands College's Phi Theta Kappa program continues to impress at the annual All-Georgia Academic Team Awards Luncheon in downtown Atlanta at the Sloppy Floyd Building near the state capitol. During last year's luncheon, GHC brought home more honors than any other college in attendance. This year, GHC earned several top honors and was boasted for having the largest All-Georgia Academic Team in the state.
Justin Jones (GHC PTK chapter president) was selected as the 2016 Coca-Cola New Century Scholar ($2000 scholarship): The student receiving the highest All-USA Community College Academic Team application score in each state is named a Coca-Cola New Century Scholar. Nominations were evaluated on academic achievement, leadership, service and a response to a significant endeavor. Each Scholar's nominating institution also receives special recognition at the American Association of Community Colleges Convention.
Roy Clifton (GHC PTK VP of Campus Events) was also selected as the 2016 Coca-Cola Community College Academic Team Bronze Scholar ($1000 scholarship): The Coca-Cola Community College Academic Team recognizes high achieving two-year college students who demonstrate academic excellence and intellectual rigor combined with leadership and service that extends their education beyond the classroom to benefit society. Fifty bronze scholars from across the nation are awarded each year.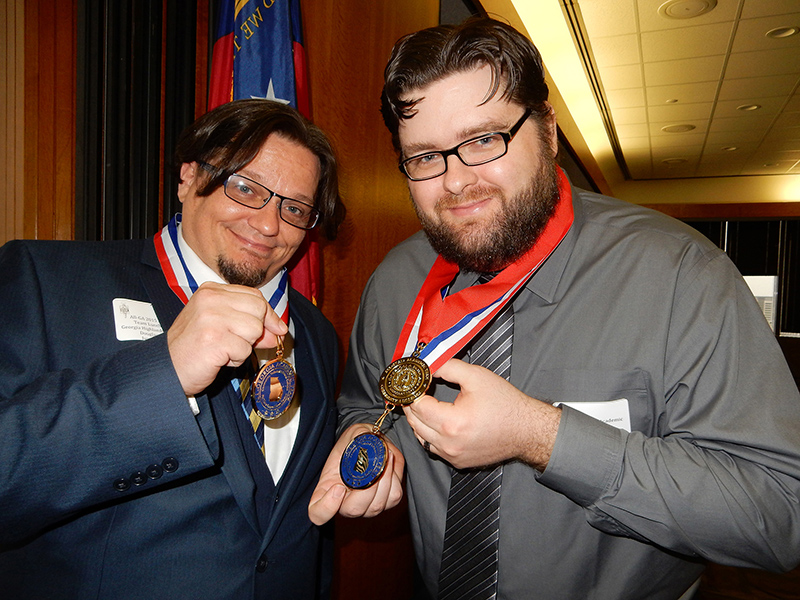 State Representative Keisha Waites was the Keynote Speaker and Jamie Williams from the Coca-Cola Scholars Foundation presented the awards. Additionally, Georgia Highlands College students Damaris Hunger from Cedartown; Mykayla Jeter from Hiram; and Hollie Lung from Acworth were selected to receive a $1,000 scholarship from Phi Theta Kappa Honor Society as a 2015 Coca-Cola Leaders of Promise Scholar.
Selected as 2015 Coca-Cola Leaders of Promise Scholars, 207 Phi Theta Kappa members have been awarded a total of $207,000 in scholarships. Chosen from more than 1,100 applications worldwide, the scholars receive scholarships of $1,000 each to further their associate degree studies. Independent judges evaluate the applications based on scholastic achievement, community service and leadership potential.
The Coca-Cola Leaders of Promise Scholarship Program provides new Phi Theta Kappa members with financial resources to help defray educational expenses while enrolled in associate degree programs. Scholars are also encouraged to assume leadership roles by participating in Society programs.
PHOTO: GHC's PTK members Justin Jones (left) and Roy Clifton show off their medals from the All-Georgia Academic Team Awards Luncheon in Atlanta.