The Paulding County Patriots volleyball season got off to a great start as the Patriots swept the visiting Pepperell Dragons in both J.V. and Varsity matches. The J.V. won their match taking two games to none. The varsity team followed their lead and took three of four games from the ladies from Lindale. The varsity squad while young showed great team spirit and a great resolve to compete on a high level in their match. This could be a promising season for the Patriots if things fall into place and the ladies continue to gell as a squad.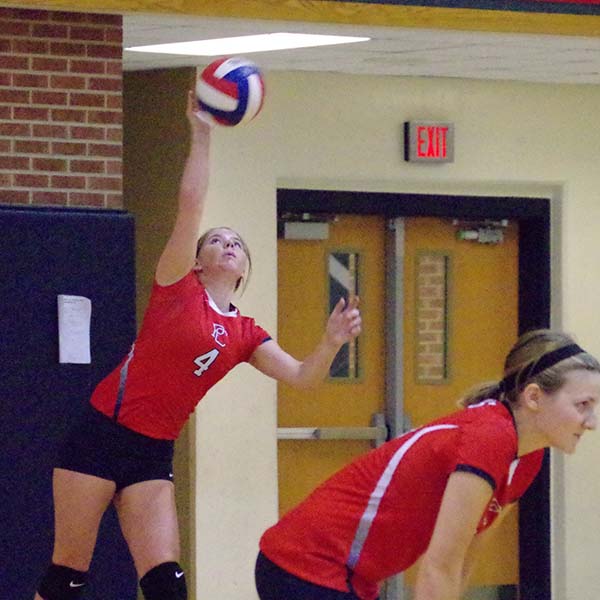 Junior Tori Cool serves out the first game giving the Patriots the victory.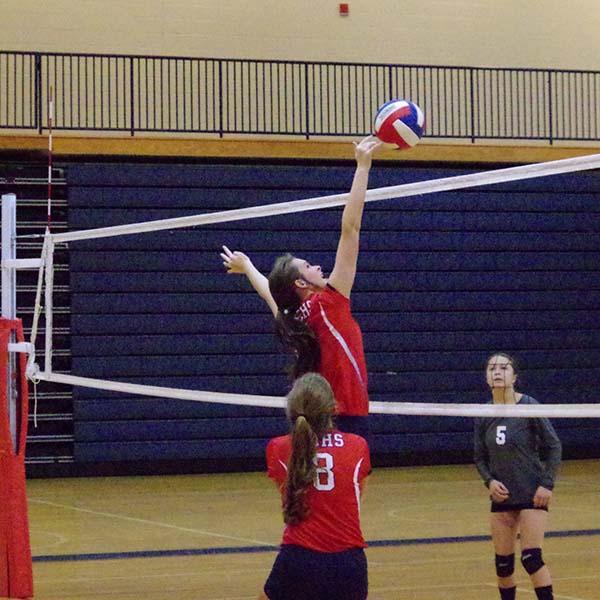 Senior Kelsey Byrd gets a kill against Pepperell.
Freshman Emily Davis and sophomore Chyna Berry sky for the spike.