The South Paulding varsity softball team rallied late and used a strong bullpen performance to defeat Paulding County 10-5 in the opening game for both squads at South Paulding High School on August 9.
The Spartans rallied from an early deficit of 5-1 to score six runs in the home half of the 5th inning to put the game away. The visiting Patriots jumped ahead with a big 3rd inning plating 4 runs highlighted by a 3 run home run by Makayla Powell. It was the second homer of the game as Ashley Alexander had also cleared the fence in the 2nd inning. South plated 3 runs in 3rd and 4th innings to tie the score at 5.
It was the 5th inning that spelled the Patriots demise. Delanie Huddle led off with a double to right center and a pinch runner would score the go ahead run on a hit by Heycha Fischel. The game was broke open however by a single by Elizabeth Fields that cleared the bases driving in 3 runs.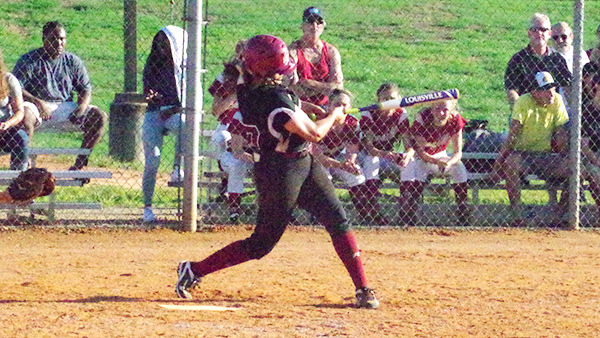 Delanie Huddle muscles up on a double leading off the 5th inning for the Spartans.
Junior Mattison Cheek was strong out of the bullpen going 5 scoreless innings while striking out 11.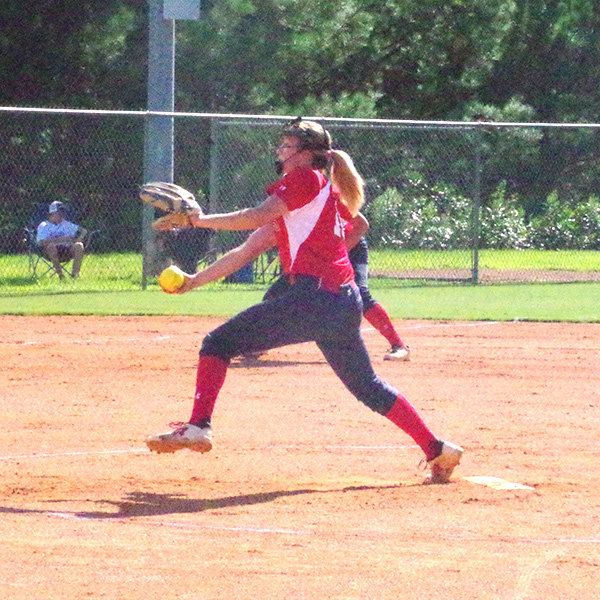 Junior Abbie Crawford went the distance for the Patriots.