On August 13th East Paulding held their 2 mile time trial in order to find the varsity line up for the 2016 cross country season. The team has 55 athletes this year, the biggest it has been in years, 13 boys and 16 girls are first year runners. This leads to a very young group of runners. There were three races on Saturday, the new runner group, the returning girls, and the returning boys.
The first race went out easy as they were all trying to figure out what pace they could hold for two miles of racing. Many of them ran a faster second half of the race once they realized they had plenty left. For the boys, Sterling Bethel (12th) and Mikey Schaller (10th) finished in the top 12 for the team as new runners. Their times were 13:05 and 13:46 respectively. Anna Crusselle (10th) and Maddie Bolin (8th) finished top 2 in this race and top 10 overall for the team, running 18:28, and 18:58 respectively.
The return girls took off, with only 5 returning runners from last year, and 3 newcomers who ran over the summer. Lexi Geiger (12th) looked strong throughout and proved to be the runner to beat this season finishing in 1st with a time of 14:43. She was followed by Chloe Chin (10th) in 15:15, Avis Hulsey (11th) in 15:51, Grace Wooley (12th) in 16:23, and Brylie Galeazzo (10th) in 16:46.
The return boys had a large group as many of them have ran over the past few years, and most of them ran over the summer. Trevor Robinson (12th) took them out hard, passing the mile mark in 5:35, with Patrick Pugh (12th) in tow. From there on out it was a steady stream of runners showing that the depth of the team had improved from the previous season. Trevor eventually won in 11:36, Patrick was 2nd in 12:02, and Kaleb Scott (10th) a first year runner came from behind to take 3rd overall in 12:19. Then just over a minute gap separated the next seven runners.
Pictured are the top 10 finishers for both races.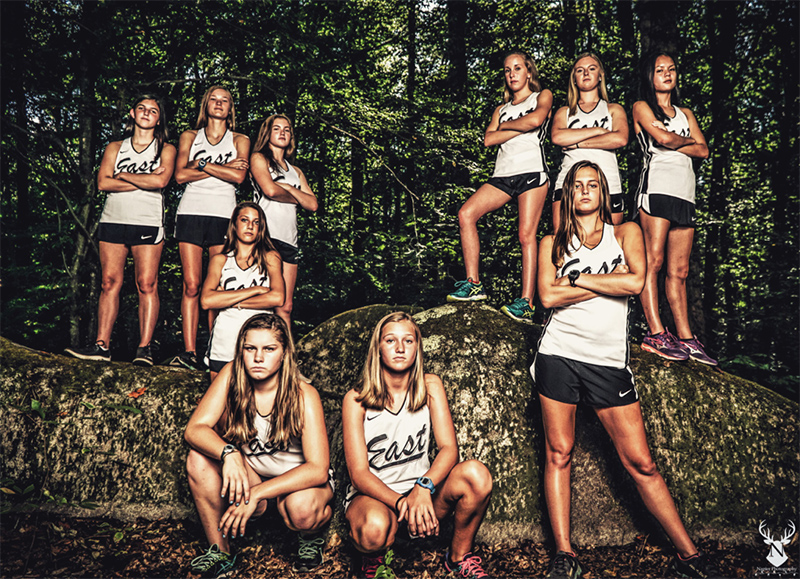 Varsity Girls:
1st Lexi Geiger, 12th, 14:43
2nd Chloe Chin, 10th, 15:15
3rd Avis Hulsey, 11th, 15:51
4th Grace Wooley, 12th, 16:23
5th Brylie Galeazzo, 10th, 16:46
6th Bunny Geiger, 8th, 17:21
7th Katie McPherson, 9th, 17:52
8th Catherine Basch, 8th, 18:22
9th Anna Crusselle, 10th, 18:28
10th Maddie Bolin, 8th, 18:58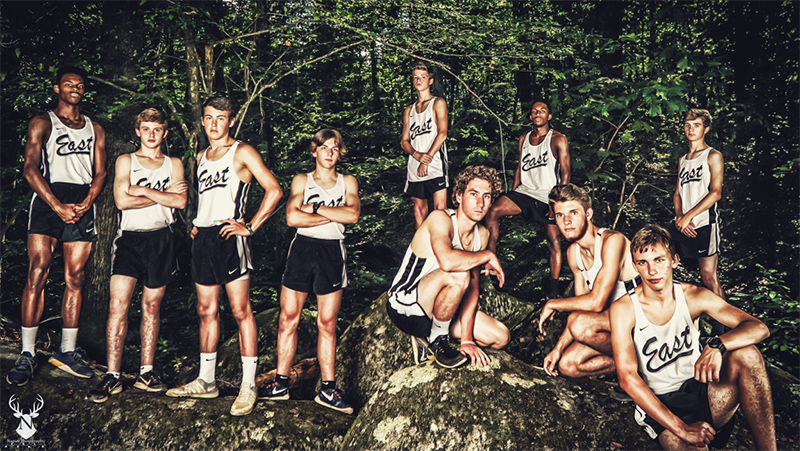 Varsity Boys:
1st Trevor Robinson, 12th, 11:36
2nd Patrick Pugh, 12th, 12:02
3rd Kaleb Scott, 10th, 12:19
4th Evan Kilgoar, 10th, 12:43
5th Alan Ewing, 12th, 12:48
6th Austin White, 10th, 12:53
7th Jacob Hansen, 10th, 12:56
8th Sterling Bethel, 12th, 13:05
9th Keegan Scott, 9th, 13:07
10th Bailey Lamb, 12th, 13:29