Kennesaw State Owls First Season Win
Kennesaw State Owls 49-3 win over Point Skyhawks gave the Owls their first season win in 5/3 stadium. The commanding lead of 28-3 was lead with starting QB, Chandler Burks passed for two TD to Justin Sumpter. Burks 51 yard run in the 2nd quarter gave the Owls their third TD. Micah Reed 6 yd rush was the final TD in the first half for the Owl. The Owls three TD in the last half came from Trey Chivers and Jonah Huff rushing. The other TD was a pass from David Daniel to Chaston Bennett.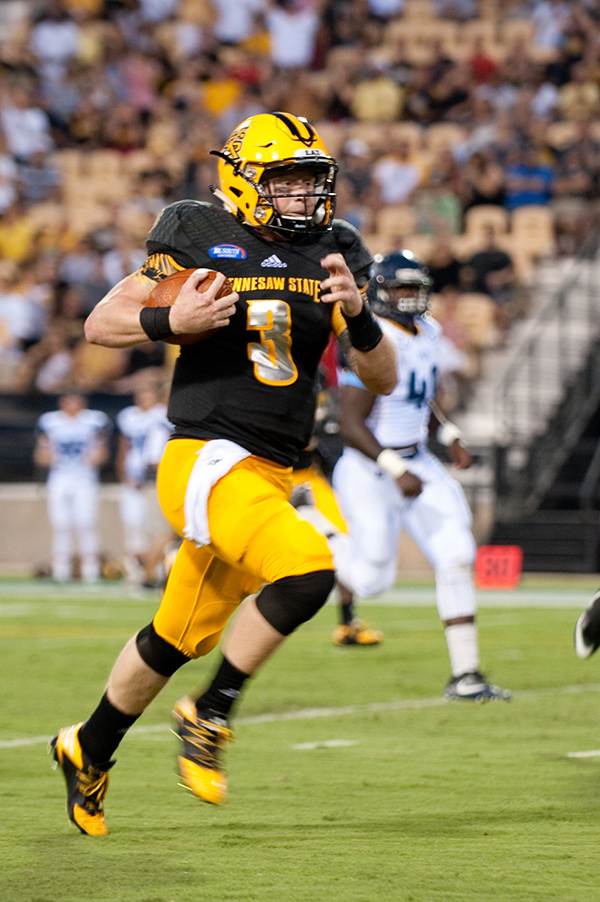 Chandler Burks is a red shirt sophomore. He was a QB, wide receiver and defensive back at South Paulding high school. Tim Glanton, former head coach at Sough Paulding is the Kennesaw State Special Teams Coordinator and Running Backs Coach.