CTC men defeat South Georgia Tech to even conference record; women's team falls to conference's top squad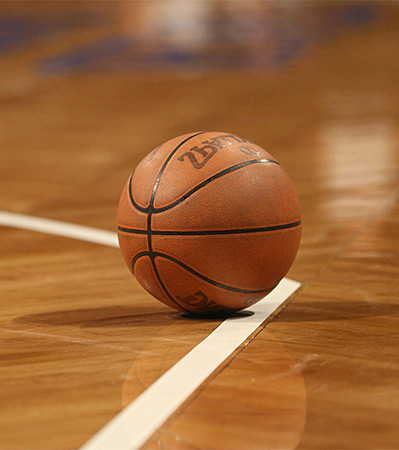 EMERSON – The Chattahoochee Tech men's hoops team outlasted South Georgia Tech at home on Wednesday night at LakePoint, winning 80-78. The Golden Eagles led by as many as 18 in the first half, but South Georgia Tech cut the halftime deficit to just seven points and even briefly held a second-half lead.
The Lady Golden Eagles were tied 22-22 with South Georgia Tech after one quarter but were outscored 24-10 in the second period on their way to a GCAA loss.
The men's team (17-7, 5-5) started hot, with Ben Drake scoring 13 of the team's first 17 points by hitting three three-pointers. The Golden Eagles led 33-15 before South Georgia Tech made it a 40-33 game at the break. The Jets caught up at the 16-minute mark, tying it at 42-42, but Chatt Tech pushed the lead back to double-digits with an immediate 12-2 run and maintained a lead for much of the stretch run. The Golden Eagles held a 74-62 lead before the score tightened with another Jets run.
Jamion Simpson and Malik Jordan both split their double-bonus trips to the line in the final seconds, with Jordan's miss coming with .6 left to play and a two-point CTC lead; the rebound was tipped as the clock expired.
Drake led the team with 17 points on 7-of-11 shooting (3-of-3 from three) to go with seven rebounds. Keith Ray had 14 points and five rebounds, and Jordan had 13 points, seven rebounds, five assists and two steals.
Nkem Ojeh was an efficient 4-of-6 from the field for 13 points and a perfect 5-of-5 from the line to go with seven rebounds. Jalen Mitchell contributed 10 points and a team-high eight boards.
The CTC women (18-7, 3-6) hung with the conference's top team early, but South Georgia Tech improved to 10-0 in GCAA play. The Lady Golden Eagles got 21 points from Mariya Trimble on 7-of-13 shooting from the field and 4-of-5 from the free-throw line to go with six rebounds. Tymeshia Dozier added 16 points and seven assists.
Janelly Plummer's 13 points came on 6-of-13 shooting from the field but with an 0-for-5 mark from three and eight turnovers. Jaylah Carr had six points, four assists and four steals off the bench, and Skylar Rossi was 2-of-4 from three for six points.
The Golden Eagles are back at home on Sunday for GCAA games at LakePoint against Atlanta Metro. The women tip off at 2:30 p.m. and the men follow at 4:30.