CTC HOOPS: Golden Eagles Go 2-0 Against Atlanta Metro Despite Late Comebacks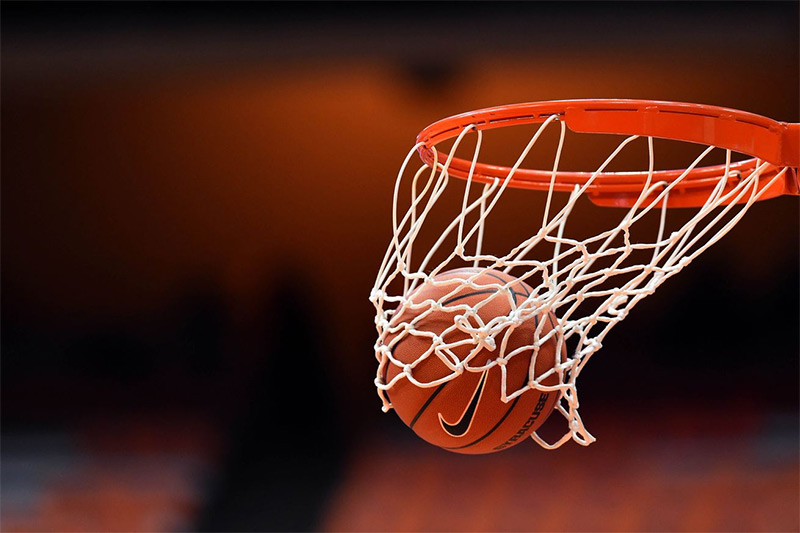 EMERSON – Both Chattahoochee Tech basketball teams came away with important GCAA wins Sunday afternoon at LakePoint despite late pushes by Atlanta Metropolitan College. The women opened with a dramatic 67-66 victory after two last-second free throws by Sade Collins, and the men won 73-57 despite seeing a 25-point lead dwindle to five with just over six minutes remaining.
The Lady Golden Eagles (19-7, 4-6) took a 62-53 lead with 6:30 to play after Janelly Plummer hit a three and a runner in the lane on back-to-back possessions. But Atlanta Metro went on a 7-0 run to pull within two points and eventually took a 65-64 lead under a minute. With AMC leading 66-65 after two consecutive Lady Trailblazers missed free throws with 13.4 seconds left, Collins was fouled with 2.8 seconds remaining and went to the line, where she made the first and rattled the second home for the lead. A heave at the buzzer for AMC fell short.
Tymeshia Dozier led the way for CTC with 26 points on 10-of-22 shooting, 6-of-11 from three, six rebounds and two assists. Plummer finished with 24 points and six rebounds, and Mariya Trimble had a career-high 19 rebounds to go with 13 points and two steals. Jaida Oladeji pulled down 10 rebounds and had three assists.
The Lady Golden Eagles were down four, 20-16, after the first quarter but went into halftime tied at 37-37. They had a two-point lead, 52-50, heading into the fourth. The team now sits in fourth place in the GCAA standings.
The men's team (18-7, 6-5) came out hot against Atlanta Metro, scoring the first 14 points of the game and opening up a first-half lead as large as 25 points before heading into halftime on top 40-20. Atlanta Metro crept back into the game in the second half, however, eventually pulling to within five points at 58-53 with 6:24 remaining.
The Golden Eagles would then push the lead back into double-digits and led 69-55 thanks to back-to-back three-pointers from Keith Ray and Ben Drake, keeping AMC at bay from there. CTC withstood the comeback attempt thanks to a 5-of-11 mark from three-point range in the second half.
Ray and J.J. Simpson tied for the game-high points mark with 17, as Ray shot 6-of-10 from the floor, 2-of-4 from three, and had five rebounds and two assists. Simpson added five rebounds and four assists and was 7-of-13 from the floor, 3-of-7 from three.
Nkem Ojeh had 10 points, eight rebounds and a game-high four blocks, remaining at No. 2 in NJCAA Division I in blocked shots with 3.7 per game. Tony Pruitt had nine points, and both Drake and Malik Jordan added eight points, with Jordan grabbing five rebounds and dishing four assists.
The win puts CTC above .500 in conference for the first time since the team opened with a win over Atlanta Metro on Jan. 14 to go 1-0. The Golden Eagles are now in a tie with Albany Tech for fifth place.
Both teams play this Saturday on the road, with the women traveling to Andrew College for a 2 p.m. tip and the men going to South Georgia State for a 4 p.m. game.