SPARTANS ADVANCE IN PLAYOFFS
Spartan head coach Gil Davis congratulates his starters in the 4th quarter after the Spartans had the game in hand. South Paulding defeated Cambridge High from Milton Georgia 70-49 in the first round of the State playoffs. The Spartans will now host Coffee County in round 2 Thursday.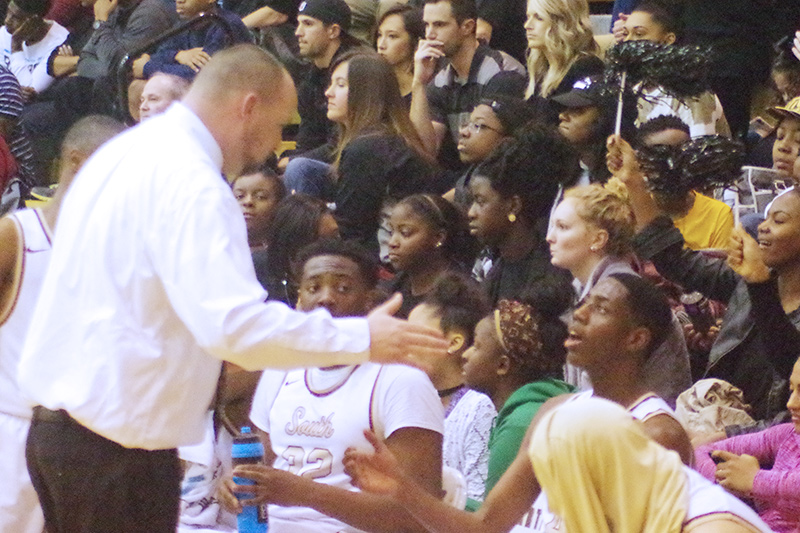 Senior Spartan James Bryant drives past a Cambridge defender. The Spartans rolled in the first round and had a double digit lead throughout most of the game.