LADY PATRIOTS RUSTLE THE LONGHORNS
The Paulding County High School lady Patriots soccer squad improved their record to 3-1(1-0) on the young season with a 5-1 victory over the visiting lady Longhorns from Kell. This season should find the Lady Patriots contending for the region crown with a formidable Senior laden lineup that can score goals and play tough stingy defense In their first 4 matches this season the Patriots have already tallied 23 goals.Come out and support these ladies in their futbol efforts.​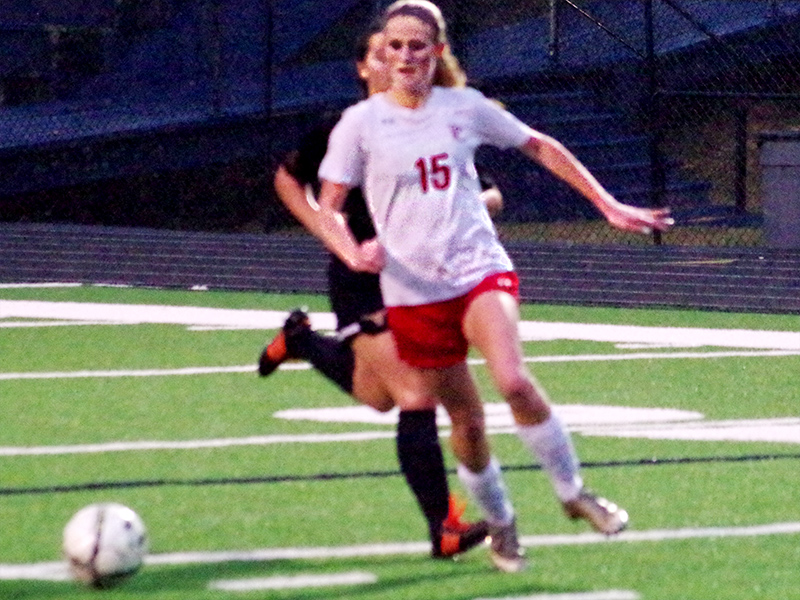 Senior Lady Patriot Michayla Barnes on a break away against the Kell Longhorns. Barnes tallied 2 goals in a 5-1 victory in region action.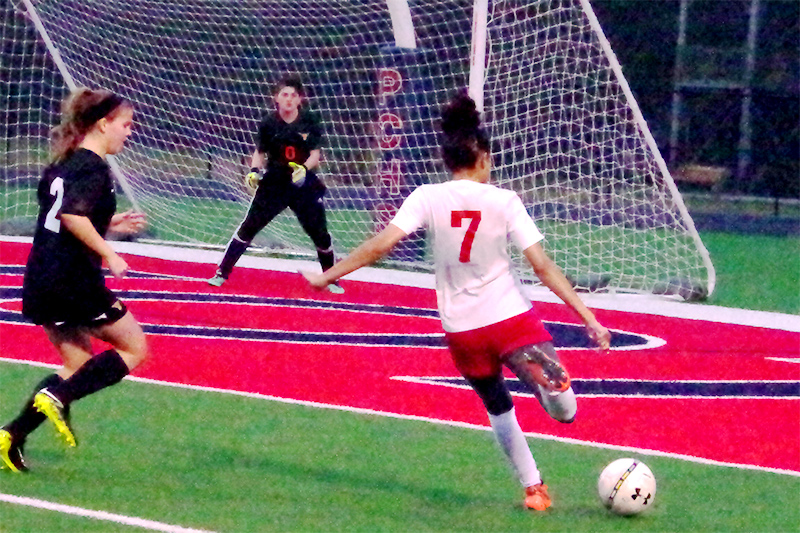 Senior striker Gabby Stewart lines up a shot against Kell. Stewart also scored 2 goals in the contest. The Lady Patriots improved to 3-1 on the season. ​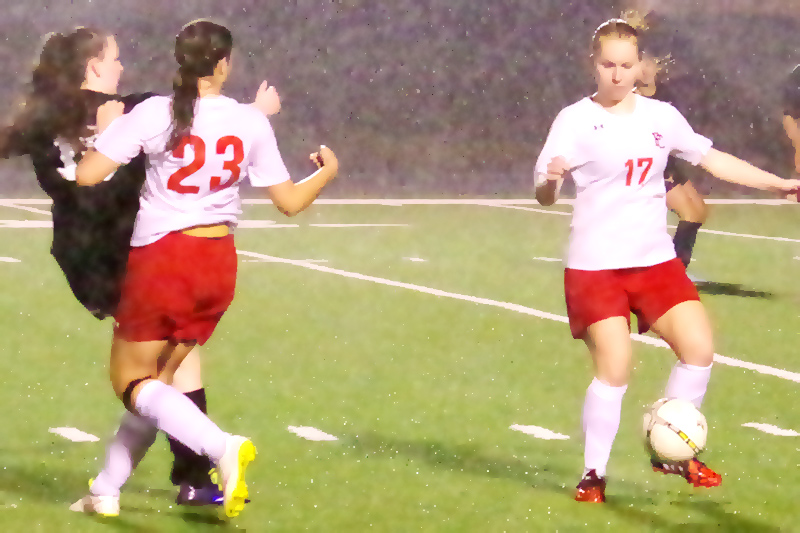 Senior Chrissy Walters was strong in the middle on defense, here clearing a threat by the Longhorns in less than ideal playing conditions.​ ​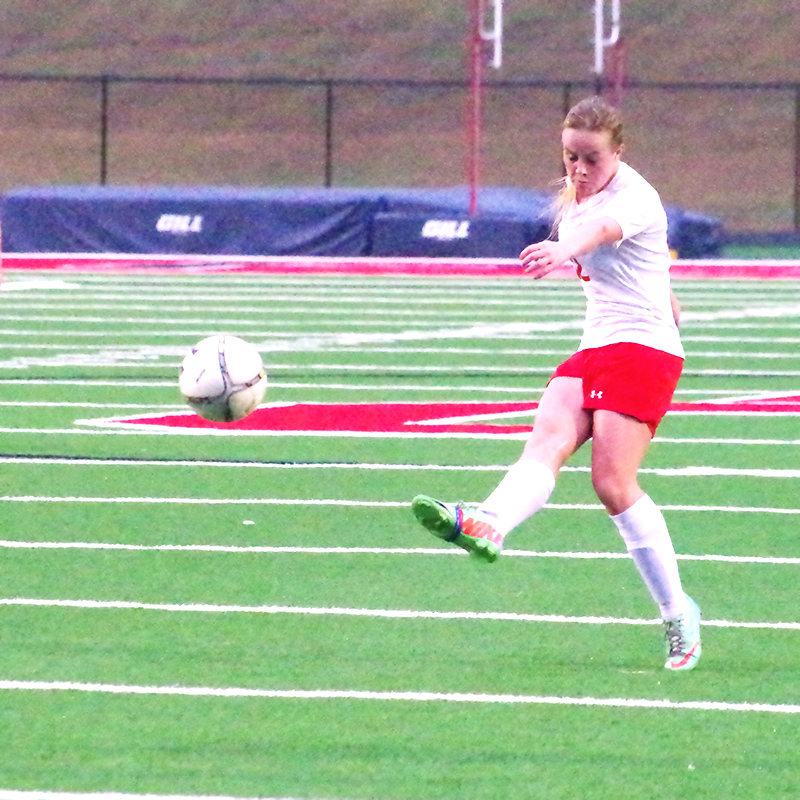 Senior Courtney Hahn blasts a shot early in the match against Kell.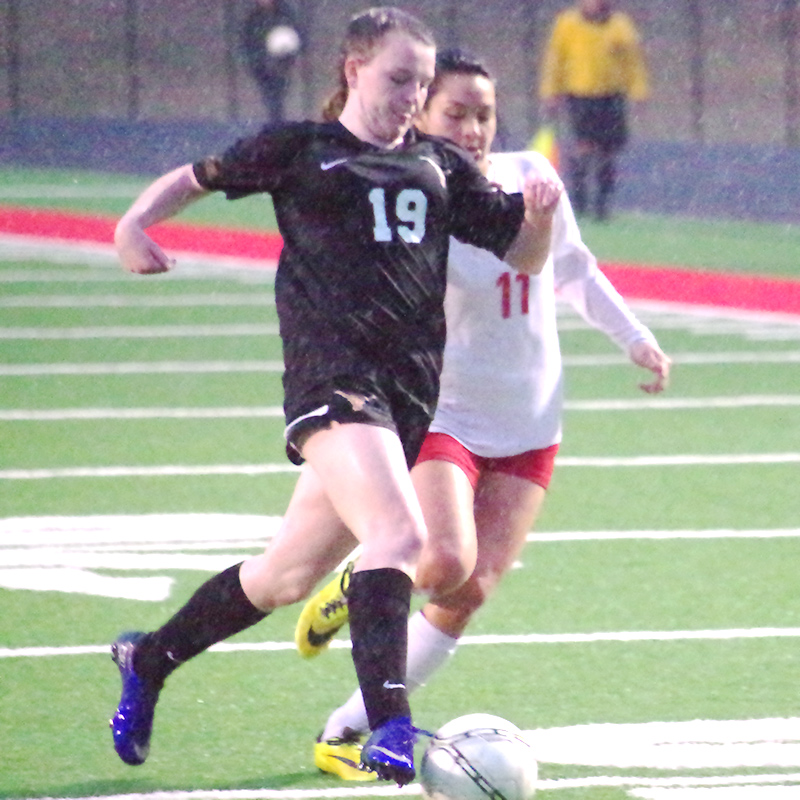 Senior Natalia Cortes battles for a loose ball. Cortes capped off the scoring with a goal in the crease with an assist from Stewart.