CTC HOOPS: Men Rout East Georgia State; Women Fall But Will Host GCAA First-Round Game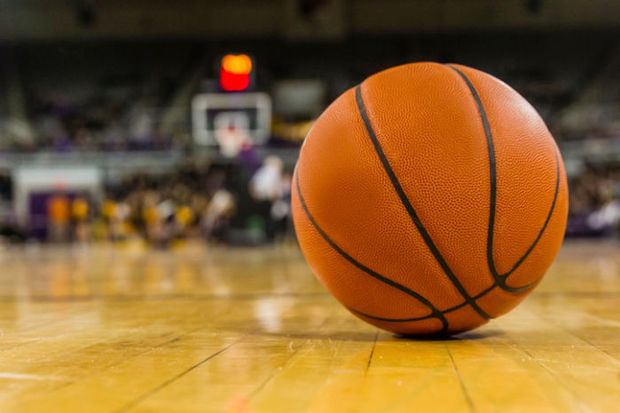 EMERSON – The Golden Eagles men routed East Georgia State 93-66 in their second-to-last regular-season game, getting 24 points apiece from Keith Ray and Jamion Simpson. The Lady Golden Eagles fell 66-58 to East Georgia State but will host a first-round game in the GCAA tournament on Tuesday night.
The men's squad (21-8, 9-6) jumped out to a 17-point lead in the first half, leading 42-25 at one point and going into halftime up 46-32. Ray's 24 points came on 8-of-12 shooting from the field, 4-of-7 from three, to go with four rebounds. Simpson's 24 were on 9-of-15 shooting, 3-of-5 from three, with seven rebounds and four assists. Jalen Mitchell also reached double-figure scoring, getting 15 points on 6-of-10 shooting, 2-of-4 from three, with five rebounds.
Malik Jordan had eight points, six rebounds and five assists. Ben Drake tied for the game-high in rebounds with nine to go with his six points, and Nkem Ojeh also had six points with seven rebounds and two blocks. Tony Graham was a perfect 2-of-2 from the field and connected on his three-point try for five points.
The Golden Eagles shot 47 percent (36-of-76) from the field for the game and 38 percent (12-of-32) from three and held East Georgia State (9-20, 3-13) to 36 percent shooting from the field and just 1-of-15 from three. The men won the rebounding battle 55-48.
The Lady Golden Eagles (20-10, 5-9) overcame a 19-3 deficit to start the game by storming back to catch East Georgia State (19-7, 10-4) at 32-32 late in the first half. CTC led 36-35 at halftime.
Chatt Tech fought back from another second-half deficit to pull within two points, 60-58, after a Jaylah Carr basket with under a minute remaining. After regaining possession, Mariya Trimble's potential game-tying shot in the lane rimmed out, and the Lady Bobcats were able to hold on from there.
Trimble recorded her 16th double-double this season, scoring a game-high-tying 18 points with 15 rebounds and three steals. Tymeshia Dozier added 16 points on 4-of-10 three-point shooting to go with four assists and three steals.
Allayah Muhammad scored her second-highest point total of the season, 13 points, hitting three of eight three-pointers. Jaylah Carr had nine points and four steals.
The women's team was without its leading scorer Janelly Plummer, who missed the game with an injury.
The women's team is set to host Central Georgia Tech as the fourth seed in the GCAA tourney, with the game being held at the Smyrna Community Center on Tuesday night at 7 p.m. The Lady Golden Eagles are 2-0 against CGTC this season, winning 78-71 on Feb. 1 in Macon and 71-65 at home at LakePoint on Feb. 20.
The men remain in fourth place in the conference standings at 9-6, a half-game up on fifth-place South Georgia State, which is 8-6. They complete the regular season at third-place Gordon State (20-8, 10-4) on Wednesday at 7:30 p.m., while South Georgia State faces sixth-place Albany Tech and seventh-place South Georgia Tech.