Lady Golden Eagles ready to host Central Georgia Tech in GCAA first-round game on Tuesday as No. 4 seed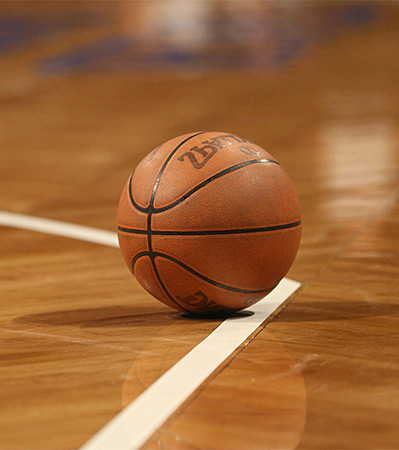 After finishing the regular season with a 20-10 overall record and 5-9 conference mark, the Chattahoochee Tech Lady Golden Eagles are set to host a first-round GCAA tournament game this Tuesday after earning the league's fourth seed.
Chatt Tech will host Central Georgia Tech (12-18, 4-10) Tuesday night at 7 p.m. at the Smyrna Community Center. The winner of that quarterfinals game will move on to the semifinals, which will be hosted on Friday, March 3 by the highest remaining seed after the first round. The finals will be held Saturday, March 4 at the same site.
Central Georgia Tech is the only team Chattahoochee Tech swept during the regular season, winning 78-71 on Feb. 1 in Macon and 71-65 at home at LakePoint (Emerson) on Feb. 20. The first matchup saw four CTC starters reach double-figure scoring, with Janelly Plummer's 24 points leading the way. The team also shot 43 percent from three (9-of-20) and 69 percent on free throws, hitting 27 of 39 attempts from the charity stripe.
The team got CGTC in foul trouble again in the rematch, hitting 20 of 35 free throws. The 39 free-throw attempts in the first game and 35 in the second were the second- and fourth-highest totals, respectively, on the season. In the two games, CTC shot 74 combined free throws to CGTC's 36, though CGTC won the rebounding battles each game.
Mariya Trimble and Tymeshia Dozier led the team in scoring in the Feb. 20 win with 21 points each, with Plummer scoring 15. Trimble tied for the game high with 14 rebounds, and the team had 12 steals.
The Lady Golden Eagles boast the three highest scorers in the conference this season. A sophomore guard, Plummer's 18.7 points per game lead the team and rank first in the GCAA, and Trimble at 17.1 and Dozier at 16.5 rank second and third, respectively. Trimble, a freshman forward, is also first in rebounds with 11.4 per game, and Dozier, a sophomore point guard, ranks third in three-point percentage with a 33.5 percent. Trimble has amassed 16 double-doubles (points-rebounds) this season. Plummer, Trimble and Dozier are all top-five in steals.
Usual starter Skylar Rossi, a freshman guard, averages 5.5 points per game, and Jaylah Carr, a freshman guard who plays big minutes off the bench, averages 4.6. Freshman center and starter Jaida Oladeji is just out of the GCAA top five in rebounding with 8.8 boards per game and averages nearly a block per game.
Allayah Muhammad, a freshman guard, had her second-highest point total of the season (13 pts) in Sunday's final regular-season game. Freshman center Sade Collins has seen her role increase in recent weeks; she sunk two game-winning free throws in the final seconds at home against Atlanta Metro on Feb. 12 to give the team a 67-66 victory.
After reaching 5-7 in conference, the women lost their last two games to end the regular season, including a close one to East Georgia State (10-4 GCAA) on Sunday, 66-58, in which the team had a chance to tie inside of one minute. In addition to the two wins over CGTC, Chatt Tech won at home against Andrew College, Albany Tech and Atlanta Metro in conference play.
GCAA No. 1 South Georgia Tech (NJCAA Division I No. 20) will host No. 8 Albany Tech; No. 2 Georgia Highlands will host No. 7 Andrew College; and No. 3 East Georgia State will host No. 6 Atlanta Metro as well in Tuesday tourney action.
The Friday semifinals are set for 5:30 and 7:30 p.m., and Saturday's championship game is set for 2 p.m. The tournament winner would move on to host the district championship tournament starting March 11.