Chatt Tech women hold off Central Georgia Tech in thriller first-round GCAA tourney game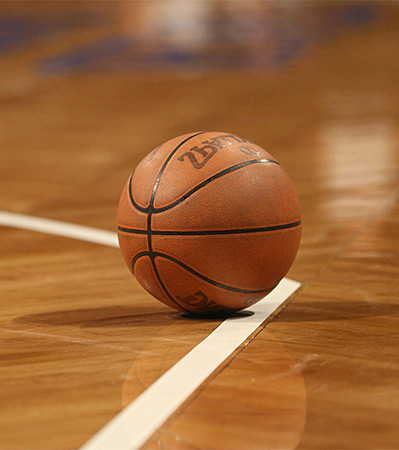 SMYRNA – The Chattahoochee Tech Lady Golden Eagles advanced to the semifinals of the GCAA tournament in a tight 77-75 win over Central Georgia Tech on Tuesday night at the Smyrna Community Center. Freshman forward Mariya Trimble scored Chatt Tech's final eight points of the game and sank two free throws with 9.4 seconds left to break a 75-75 tie. Central Georgia Tech could not get off a shot before the buzzer, giving CTC the win.
Chatt Tech (21-10) took a 65-53 lead, its biggest of the game, in the second half after back-to-back baskets by Sade Collins. But Central Georgia Tech cut the score to 69-66 with a run before Trimble's late-game heroics kept the Lady Titans (12-19) at bay.
Trimble completed a three-point play to make it a 72-66 CTC lead with 2:25 remaining and completed another three-point play on the next possession with 1:56 left to make it 75-69. But CGTC rallied inside of a minute, scoring three layups from the 32-second mark to the 17-second mark to tie the game at 75-75.
On the next possession, Trimble pulled down a rebound of a Janelly Plummer missed jumper, getting fouled on the put-back attempt to set up the winning free throws.
"She's the heart and soul of the team," said head coach Tony Ingle Jr. of Trimble. "She's going to do whatever it takes to win."
Trimble had her 17th double-double of the season with 18 points and 13 rebounds, going 3-of-5 from the field and 11-of-14 from the free-throw line. She also made her only three-point attempt.
Plummer led all scorers with 28 points—18 in the first half—and also grabbed 13 rebounds to go with three assists and two steals. Tymeshia Dozier had 13 points, four assists, four steals and three rebounds despite a tough shooting night.
Skylar Rossi scored eight points, all in the second half, and Collins had five points. Jaida Oladeji had six rebounds and two blocked shots.
Chattahoochee Tech scored the first eight points of the game but fell behind 20-14 after CGTC came to life. The Lady Golden Eagles trailed 33-31 at halftime but scored the first nine points of the second half and went on a 16-4 run to take a 47-37 lead.
Lyric Jordan of CGTC had 19 points, 17 rebounds and three blocks before fouling out late, while Kyesha Lewis scored 17 points for the Lady Titans.
Chattahoochee Tech will play at No. 1 seed South Georgia Tech (26-4) on Friday at 7:30 p.m. in the semifinals. SGTC, ranked No. 16 in NJCAA Division I, defeated No. 8 seed Albany Tech 76-43 on Tuesday night.