PATRIOTS TAKING TO THE DIAMOND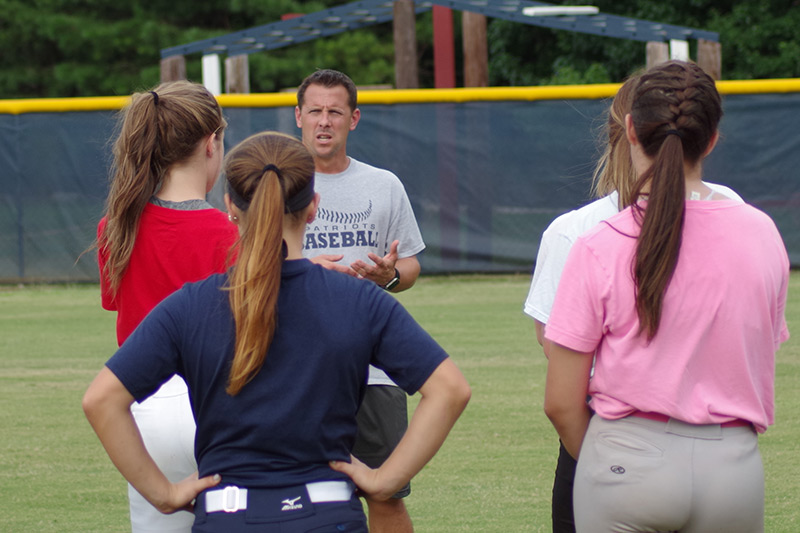 ​Patriot head coach David Devey addresses the team during a recent practice. Devey admits they are young with only a pair of seniors but feels they can be a contender if the team develops and the underclassmen layden squad can push across some runs and play solid defense. The region they are in is a hotbed of girls softball with each program a possible contender for the region crown. The Patriots open up their at home against South Paulding on Wednesday after playing 2 road games Monday at Lithia Springs and Tuesday at New Manchester. ​The Patriots must get out of the gate early and the young team must grow fast if they are to contend in in their tough region.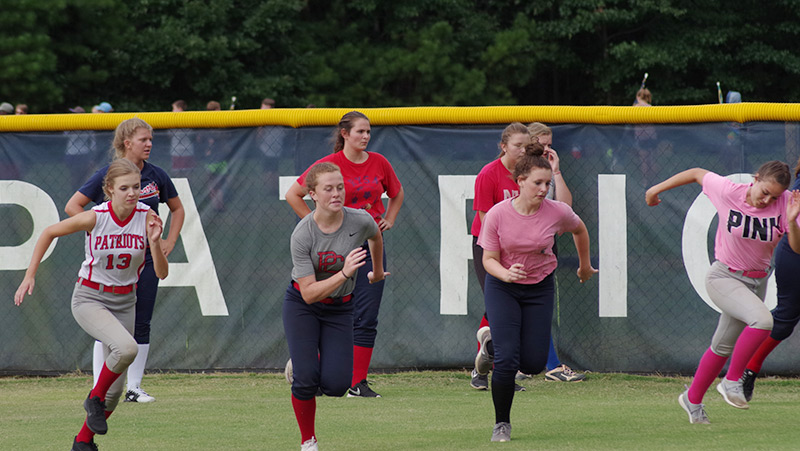 Senior Abbie Crawford will be relied on heavily on the mound in 2017.