PATRIOTS PREPARE FOR BATTLE
​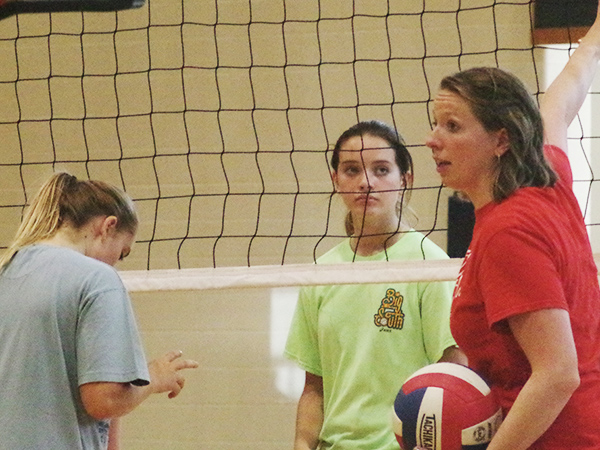 First year head coach Lindsay Head has taken the reigns of the Patriot volleyball program. Coach Head is optimistic and enthusiastic about the team and the progress they are making. They are young with only 3 seniors on the club but the talent of the underclassmen is realistic and may be a conduit for success now as opposed to in the future. The Patriots open their season August 10th against Central of Carroll at home.​
Sophomore Emily Davis works on her jump serve.​Sophomore Katie Clark perfecting her bump set.​Senior Tori Cool elevates for a "kill".