East Paulding Girls Soccer vs Villa Rica 4/13/18 - Home Game Lady Raiders Win 4-1 on Senior Night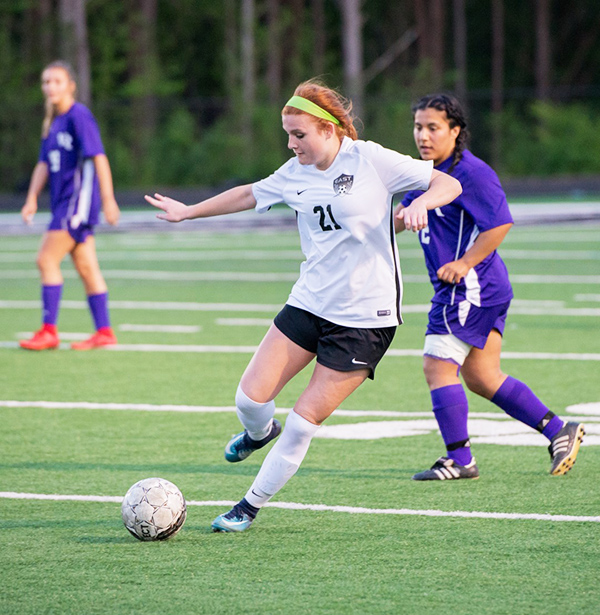 Solid Play from the back line. Junior Lauren Bergevine (21) is quick on the ball during Lady Raiders 4-1 victory over Villa Rica on Friday.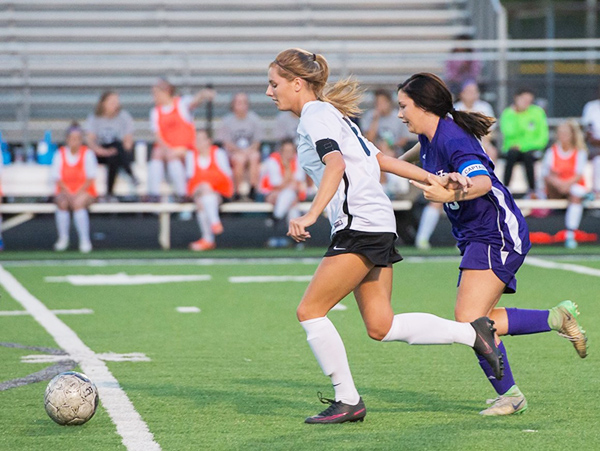 Controlling the Pitch. Senior Abby Miller (center, white) speeds past a defender in her final home game for East.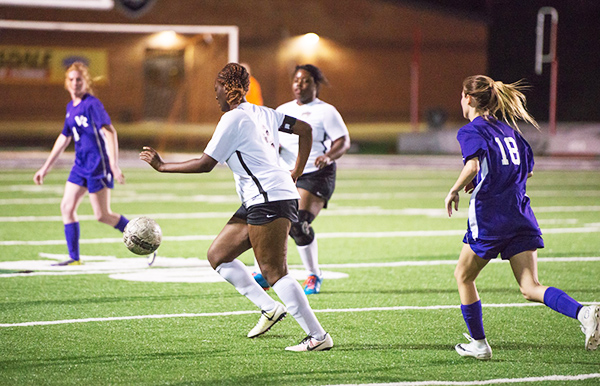 Senior Night Action. East Paulding Senior Massa Kaloga (center, white) controls the action while Villa Rica defender gives chase.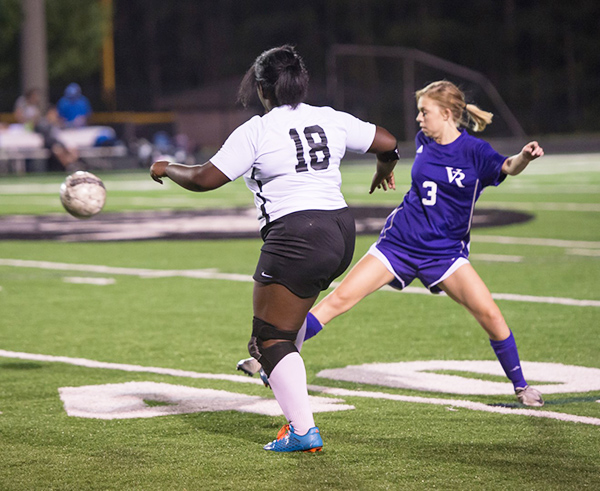 Quality minutes. East Senior Jasmine Brooks (18) keeps the ball from Villa Rica midfielder while racking up quality minutes on Senior Night.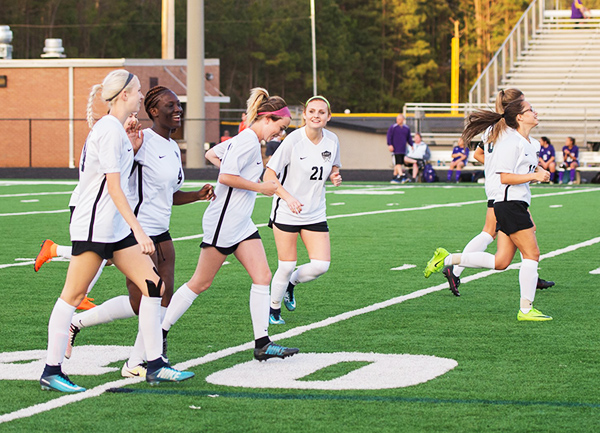 Quick Start Goal. Lady Raiders are all smiles while celebrating their goal in the opening minute of the match. East defeats Villa Rica, 4-1.