North Paulding Sweeps Into Round 3
The North Paulding Wolfpack are road warriors. After defeating Walton in round one in Marietta the Pack traveled to Coweta County and faced the Newnan Cougars on their home turf. Unphased, the Pack dismantled the Cougars 12-0 and 6-4 in a doubleheader to move on to round 3 where they will travel to Gwinnett County to face the Mill Creek Hawks this week in a doubleheader with a deciding game if needed to be played the next day.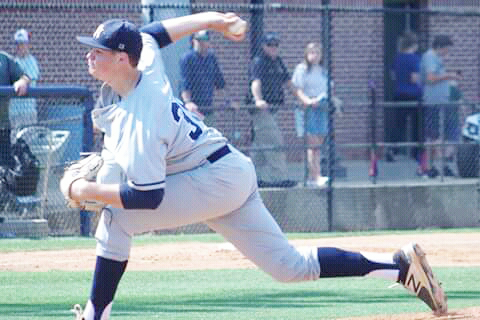 Zach Maxwell pitched a gem at the Newnan squad going 6 1/3 innings and striking out 10 in the 12-0 rout. The Pack pounded out 17 hits in the contest.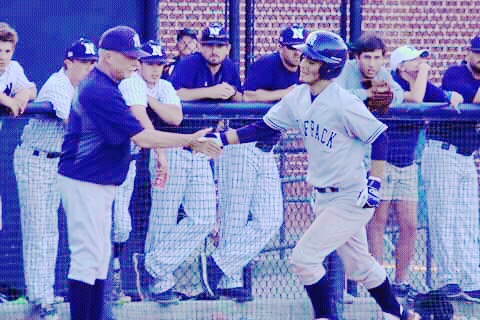 Catcher Collin O'Neal gets congratulated by head coach Dennis Jordan following his blast over the left field wall in game 2 to get the Pack on the board. Trailing 4-1 the Pack pushed 5 runs across to take the 6-4 victory in the bottom of the 6th.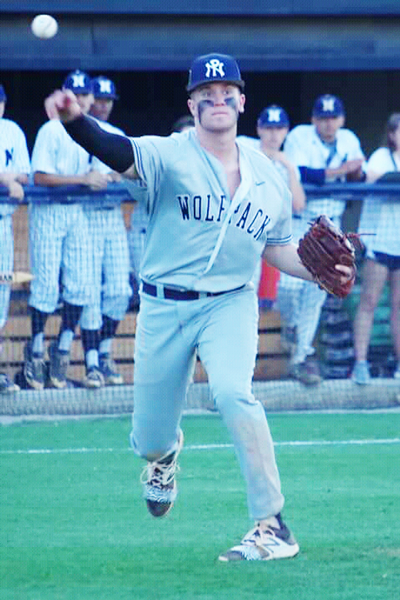 Pack pitcher Dalton Rhadans throws out a Cougar on a bunt. Rhadans went the distance getting the victory in game 2. The Wolfpack now travel to Hoschton to play Mill Creek High School.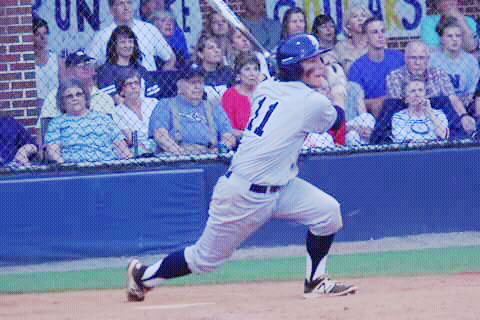 Mickey McGuire collects one of his 3 hits in game 2 to help bring the Pack back. The Wolfpack have that uncanny ability to rise up and show confidence when their backs are against the wall. They believe in each other and have worked hard to gain that confidence.