North Paulding Falls in Round 3
The North Paulding baseball team was eliminated from the state playoffs by the Hawks of Mill Creek High School as they lost a doubleheader on Wednesday by scores of 6-4 and 5-2 in Gwinnett County.
For the second year in a row, the Hawks defeated the Wolfpack knocking them out of the playoffs, both times in the 3rd round. It looked like the Wolfpack would continue their road success as in game 1 they jumped out to a 4-0 lead in the 1st inning, but the Hawks countered by pushing 5 runs across the plate in their at-bat. After that, the pitching for both teams stabilized and the Hawks held on for the 6-4 victory. In game 2 the Wolfpack were as close as 3-2 after the 4th inning but could never get any closer as the Hawks pushed 2 more runs across for the clinching victory, Congratulations to the team and the coaching staff for their successful run and for representing Paulding County in fine fashion.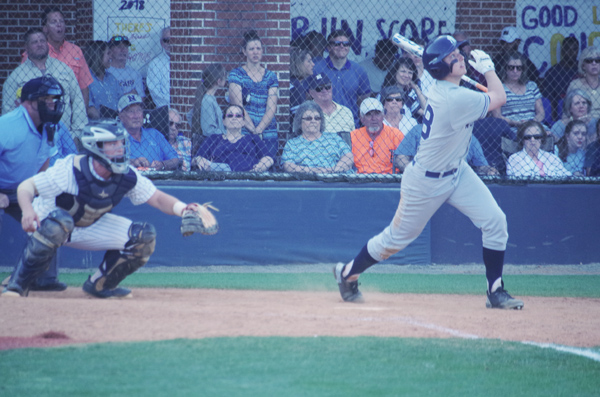 Seen here against Newnan, Peyton Moseley continued his hot hitting as he had 2 hits and 3 RBI against Mill Creek. Unfortunately, the Pack couldn't rally against the Hawks.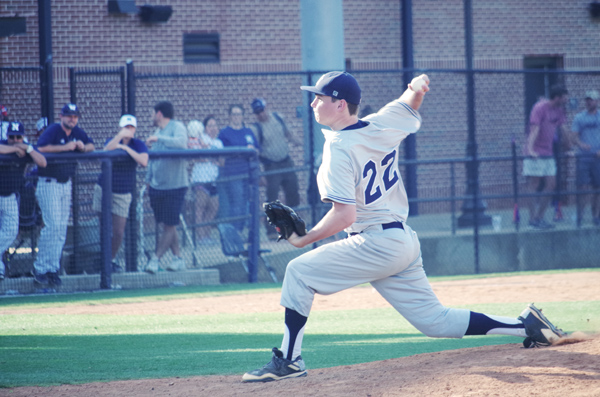 North's Zach Bright saw some time on the mound for the Packs playoff run.