Patriots Can't Tame Wildcats
The Paulding County Patriots hit the road again last Friday night and traveled to Villa Rica to try to scratch the win column for the first time this season. When the final horn echoed the trip to the "City of Gold" proved unprofitable as the Patriots fell to the Wildcats 28-3 on a hot muggy night.
The Wildcats (4-2) balanced attack of running and passing combined with a stingy defense led to the demise of the Patriots on this night. The Wildcats won the coin toss and scored a touchdown on their initial possession on a 60-yard pass play and added a touchdown in the each of the following quarters for the final score of 28-3. The Patriots take the field next hosting the Kell Longhorns this Friday at Dave Hardin Stadium.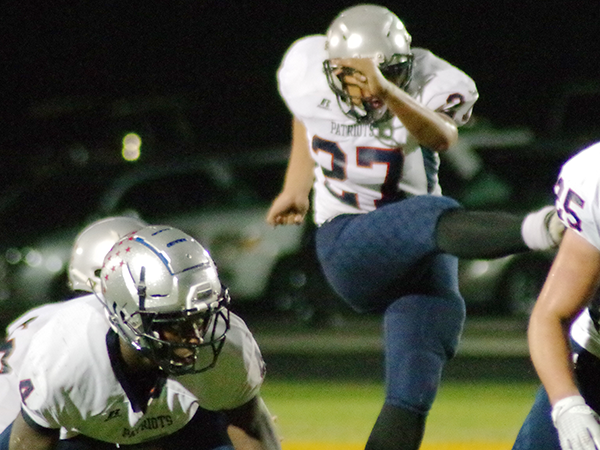 FREY WITH A TRES: Patriot kicker Matthew Frey boomed a 44-yard field goal in the 3rd quarter to get the Patriots on the board. Frey also did a good job with the punting duties averaging 38 yards per punt.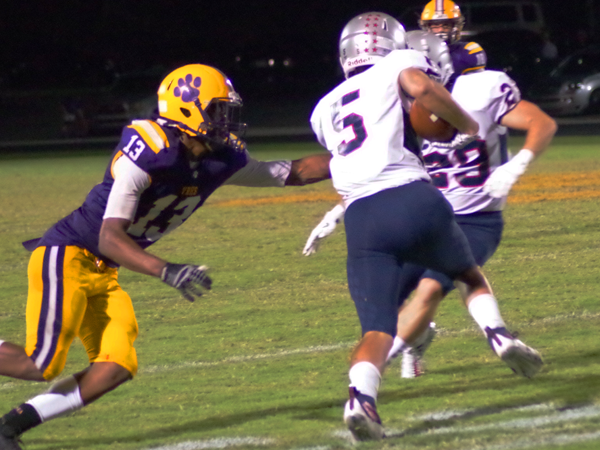 Patriot freshman wideout Dalton Ard heads downfield after catching the pass from Andreus Lewis.