East shuts out Villa Rica 2-0 to conclude Region play
Kirsten Deaton's determined play was a big part of East's first goal. On a pure hustle play typical of the Captain, Deaton chased down a VR defender for 20 yards and forced a corner kick as the ball approached the end line. Deaton then served the corner into the penalty box where Alana Curtis played a solid header toward the keeper where East's offensive leader Lauren Bergevine banged a loose rebound to the back of the net for the East goal. Deaton's determination and effort to force the corner was the play of the game for East. Later in the second half, Kimberlyn Black added to her growing season goal total when she outworked two VR defenders and scored an insurance goal.
The Lady Raiders notched 7th shutout of the season while running their undefeated streak to 8 games. The Raiders finished Region play with a 6-2 record, tied for second place in Region 7-5A. Overall the team is 10-4-2 with two games remaining. (Photo Credit: Russ Bergevine)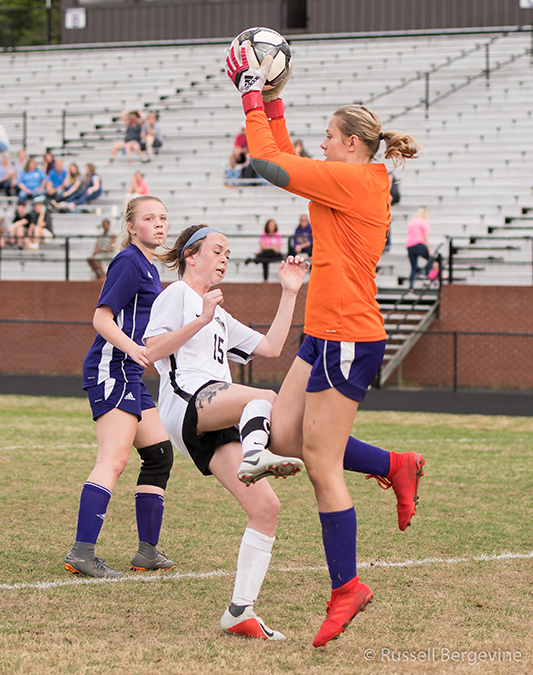 Captain's Effort. EP Senior Captain Kirsten Deaton (15) battles the Villa Rica keeper who grabs the ball high to stop East's scoring threat during the first half.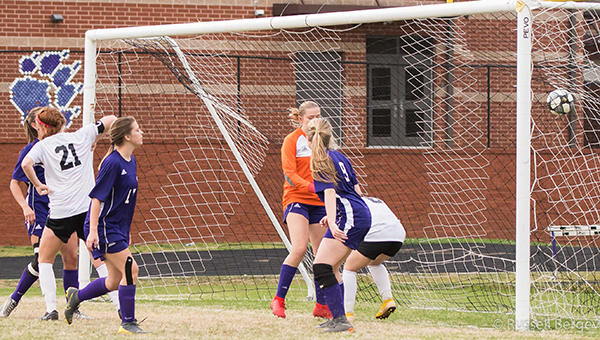 Goal 21 for #21. Lauren Bergevine (21) bangs home a loose ball over a ducking Lauren Gramling to give East the lead against VR.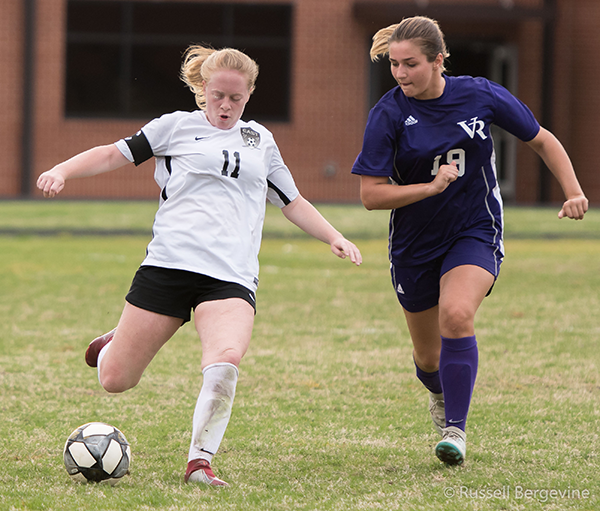 Senior Morgan Gramling (11) clears the ball from the defensive end for East. Gramling has been the leader for East's defense which has produced 7 shutouts this season.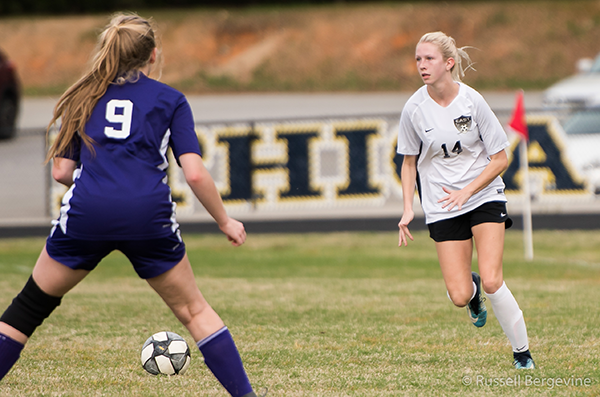 Hannah Bookhammer (14) surveys the field as she controls the offensive push for East during the victory over VR.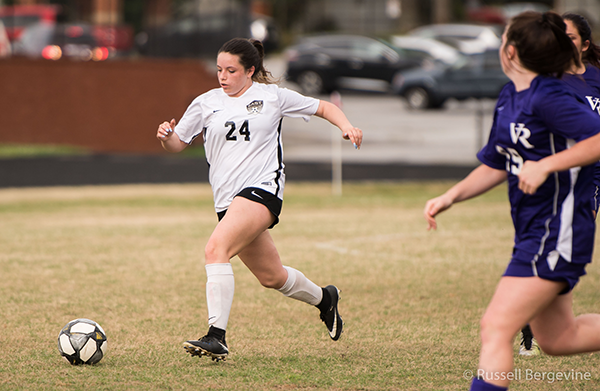 Raider Alana Curtis (24) sprints away from two VR defenders. Curtis later assisted on the Raiders' first goal.