NORTH FALLS TO MILTON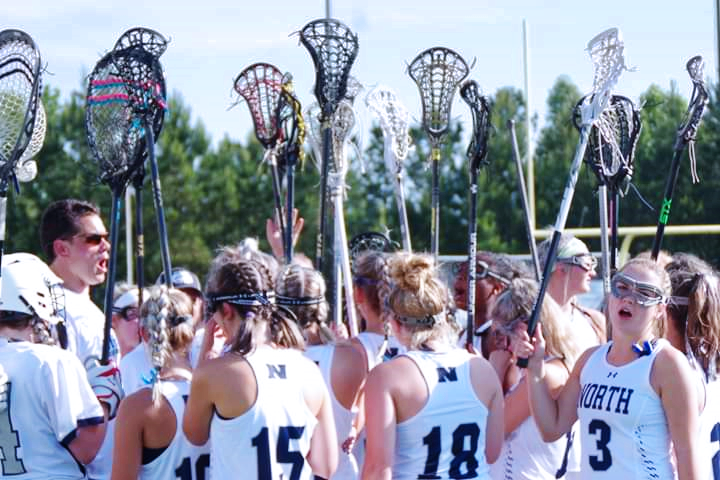 The Lady Wolf Pack lacrosse team fell to perennial power Milton from North Fulton 21-1 in Dallas to halt their history-making run as a semi-finalist in the State Playoffs.
From the opening draw, the Eagles took control of the match winning the draws and running their offense to perfection and scoring goals the majority of their opportunities. The Pack never gave up and for the most part, are a young team with a lot of underclassmen seeing considerable playing time. This was a good learning experience for the ladies and I would bet they will be back again in the future seeking to go forward. Congratulations to the coaches and players on a great season. Photo-Lady Pack head coach Jay Worley tries to fire the girls up before their match against Milton.