The Georgia Highlands College Chargers have had a lot of pressure this season coming off a Final Four run last season. But the team has not disappointed.
The men's basketball team has made an impressive display with a nearly unbeatable record of 10-1, defeating several other nationally ranked teams. The team started the season ranked #10 and was officially raised to #6 on the NJCAA Division 1 National Poll this week.
This is the highest ranking the basketball team has ever held in the national poll.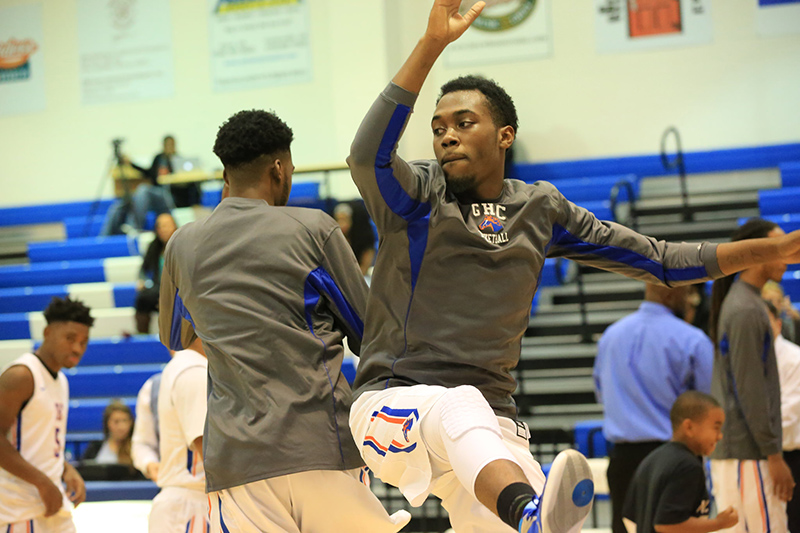 Hutchinson is currently holding the #1 spot, who GHC took on in Kansas during last year's NJCAA Division 1 National Championship and earned a win against with a final score of 64-59.
The Chargers will press forward in their season against #25 South Georgia State on Saturday for a home game at the Floyd Campus Gymnasium. The tip off will be at 4:00PM.
To follow all basketball news, please visit: www.highlands.edu/site/basketball-2015-and-2016-season-news
Or see more at: ghcchargers.com
NJCAA Division 1 National Poll: www.njcaa.org/sports/mbkb/2015-16/div1/polls