The Lady Patriots tuned up their scoring legs and defeated Class 2a Darlington 7-0 in preparation for their upcoming playoff game. Despite the game being shortened by weather in the second half the Lady Patriots scored numerous times against a formidable Darlington team that is a #1 seed in their upcoming playoffs.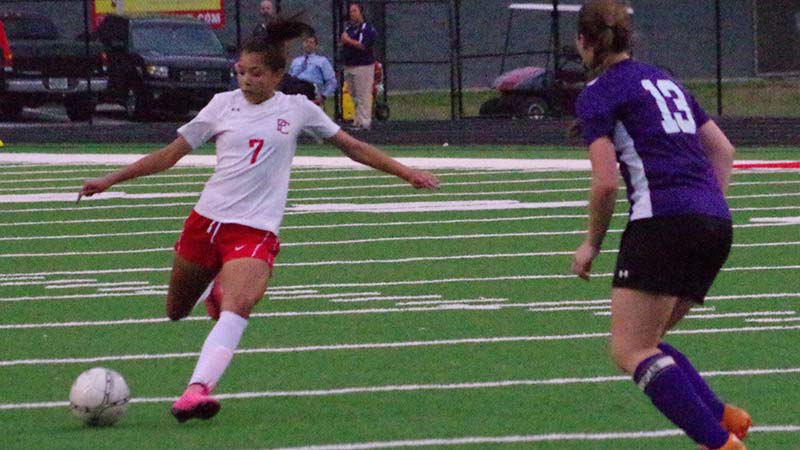 Gabby Stewart led the Patriots attack scoring 4 goals, Michayla Barnes added a pair of goals and Brooke Fitzgerald netted the final tally. Stewart ended up the regular season with 34 goals in leading the Patriots to a 15-2 mark and a playoff berth as the #4 seed in a tough region. The Patriots will travel to Gainesville to play the Lady Red Elephants April 27th in the first round.
Despite their low seed coach Matt Putman likes their chances going on the road.The Patriots have a strong offensive attack and a ball hawking midfield defense, their offense tallied 104 goals during the regular season while the defense only surrendered 21.
Gabby Stewart scores the 100th team goal of the season against Darlington.