LACROSSE PLAYOFFS: NORTH PAULDING 8 ALPHARETTA 9
The North Paulding wolfpack boys lacrosse team lost a heartbreaker at home in the first round of the state playoffs to Alpharetta in overtime with Alpharetta scoring the sudden death goal with only 45 seconds remaining. The match started out well for the home standing pack as they took a 4-2 lead at the end of the 1st period. The wolfpack were shutout in the 2nd period as Alpharetta scored 3 unanswered goals and took a 5-4 lead into the half. Both teams added 2 goals apiece in the 3rd period making the score 7-6 going into the final stanza. Then the heavens opened and a majority of the rest of the contest was played in a driving rainstorm as fans hid under the bleachers seeking shelter but anxious to see the outcome.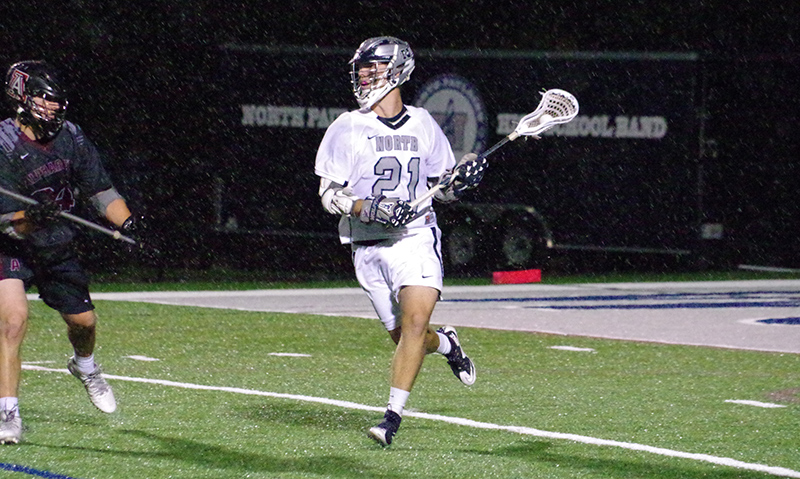 North tallied 2 goals and Alpharetta was limited to one forcing a sudden death overtime. With 45 seconds remaining Mark Feehan of Alpharetta found the net with his 4th goal of the game ending the contest. Kyle Banks (pictured) netted 2 goals for the wolfpack in the loss. Congratulations to the wolfpack on a great season.