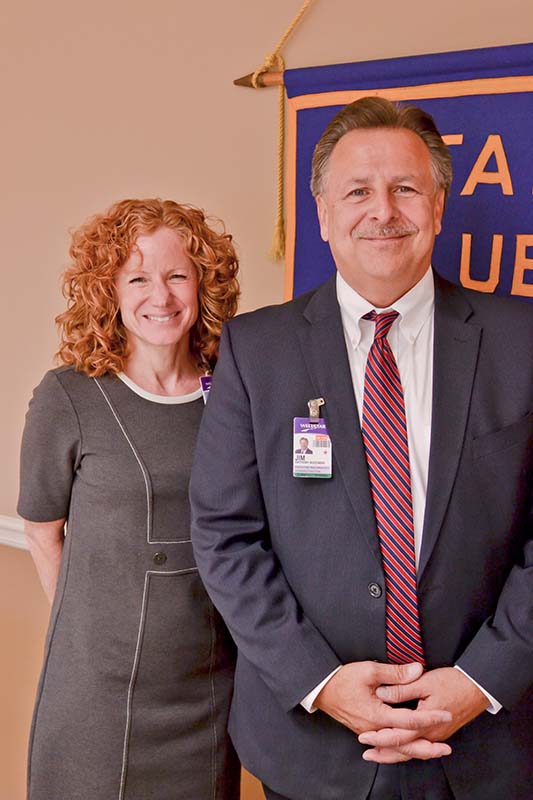 President of the Paulding County Rotary Club, Travis Miller for our first meeting for November to order by covering the calendar and addressing the immediate schedule. Rotary member Ryan Hale gave the prayer and introduced our guest speaker. Mr. Hale introduced chief financial officer for the WellStar Health System, Mr. Jim Budzinski. Mr. Budzinski has been with WellStar since 2008 and comes from an accounting background with extensive experience with the healthcare system.
Mr. Budzinski received a warm welcome from the Rotary club as he introduced himself. Healthcare in general, for everyone, has moved to the forefront of concern. As the national election amplifies media coverage on all bones of contention with the government the rising cost of healthcare echoes more and more. Mr. Budzinski did an excellent job of explaining how the healthcare system actually operates in the light of such bureaucracy. With the opening of the new Paulding WellStar hospital many people in Paulding County and the surrounding areas have experienced how effective a forward thinking healthcare system such as WellStar can impact the local community.
Mr. Budzinski began by talking about healthcare in general and gave the primary contributing factors for the rising cost. Three particular factors are putting pressure on the healthcare industry; cost, an aging population and regulation.
Rising Costs: Total health care spending in the United States is expected to reach $4.8 trillion in 2021. To put it in context, this means that health care spending will account for nearly 20 percent of gross domestic product (GDP), or one-fifth of the U.S. economy in five years.
Aging Population: By 2028, one in five Americans will be a senior citizen. As more people live longer, it puts more pressure on the healthcare system.
Regulation: The healthcare industry is both competitive yet highly regulated. Today, healthcare systems are regulated by close to 50 entities at the Federal and State level. That adds to the costs as WellStar works on compliance, reporting and standardization.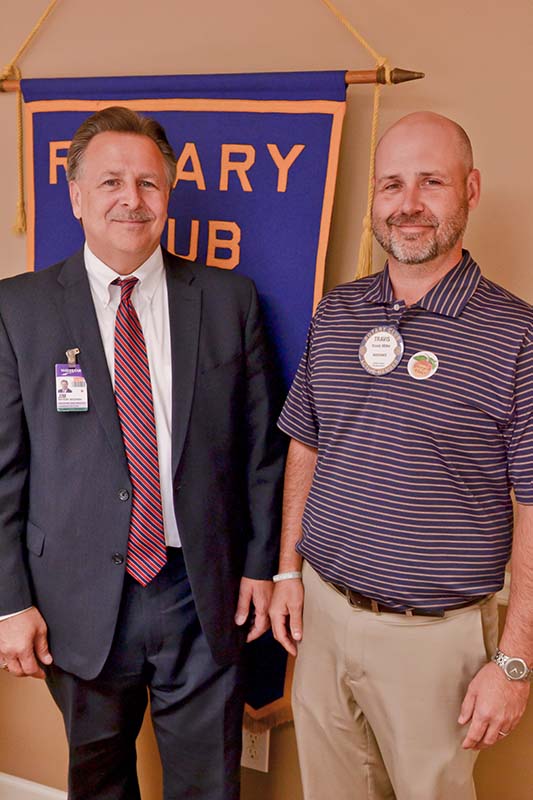 Despite these factors, WellStar is focused on increasing access of care to our communities, expanding proven clinical care models and patient safety programs and strengthening its ability to attract and keep top medical talent. As a not-for-profit health system it is important community partner. WellStar provides quality care for everyone we serve regardless of the ability to pay for care. As a not-for-profit, WellStar reinvests every dollar back into the local community with new facilities and technology. In the fiscal year 2015, WellStar divided $270 million in unreimbursed and charity care. This is a critical service for our community, since one out of every ten patients does not have insurance. You will see this financial commitment from WellStar increase, with their expansion.
A health report for Paulding County; as a community Paulding County's number one cause of death is lung cancer, but the averages are getting better. Today, 15% of adults in Paulding county smoke…that's dropped from 20% just two years ago. And, it's below the state average. Unfortunately however, Type 2 diabetes is on the rise. 12% of adults have been diagnosed with diabetes in your county. That stat is climbing and exceeds the state average. It could be because 24% of adults in Paulding say they don't get regular exercise and 64% of adults say they spend more than 30 minutes in a car every day. 21% commute more than an hour each day. Physical inactivity and commuting seem to be contributing to the problem. As a provider, we represent more than $130 million in economic impact for Paulding County and that investment continues to grow. WellStar opened a replacement hospital in 2014 and have now expanded it. We added two new floors, one opened in September and the second in October. We also plan to open three new surgical suites in the Spring of 2017.
In closing, Mr. Budzinski answered questions from the Rotary club members. Healthcare and the increasing premiums along with expanding deductibles monopolize the questions. These are concerns that all individuals face when confronted with healthcare and its cost. Mr. Budzinski answered the questions and explained how the system in general, specifically regulation, needs attention. These problems continue to undermine healthcare for everyone through an ever-expanding financial burden.
Kristin Caudell, Jim Budzinski, Travis Miller, and Ryan Hale