Rotary Club of Dallas Extends "Helping Hand"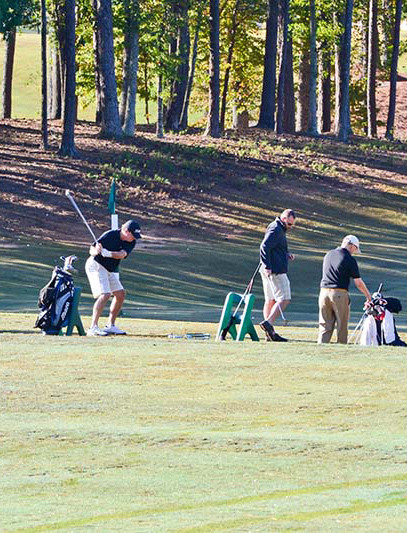 The Rotary Club of Dallas continued its commitment of supporting non-profits within our community by extending a "helping hand" to Helping Hands of Paulding County, Inc. When learning of Helping Hands goal to raise $30,000 to celebrate their 30 th year of serving Paulding County, the Rotary Club offered to include them as a beneficiary of the proceeds generated by the club's 13 th Annual Golf Tournament scheduled for May 17, 2017 at The Frog at the Georgian, in Villa Rica.
Helping Hands has distinguished themselves as a valuable service contributor by providing assistance in the form of food, clothing and some financial help to individuals and families who are experiencing crisis or ongoing deprivation. In 2016 alone they served 6,496 families and 14,738 individuals through provision of 744,441 pounds of food. Additionally, they provided assistance in the amount of 96,602 pounds of food to senior citizens living in the Paulding community. Their service also included 8,902 articles of clothing given away.
The cost of operating Helping Hands facilities is frequently underestimated. Reality is that the financial resources needed to pay for rent, utilities, insurance, and essential full time employees are primarily funded by donations from individuals and organizations. The proceeds from the upcoming golf tournament will be utilized to offset a portion of these ongoing expenses.
The Helping Hands Pantry is located at 228 West Spring Street, Dallas, Ga. 30132 and the Clothing Closet is at 240 Professional Court in Dallas. If you desire more information or wish to volunteer they can be contacted by phone, 770-443- 1230 or at www.helpinghandspauldingga.org.
Information regarding the manner in which you can help make the May 17 golf tournament a tremendous success by providing a sponsorship or entering to play is obtainable by contacting Helping Hands or The Rotary Club of Dallas' representative Terry Leard, 770-757- 3007 or .