Foundation Awards 77 Scholarships at Annual Luncheon
Chattahoochee Tech Foundation recognized the recipients of 70-plus different scholarships at a reception held Friday, April 21, at Piedmont Church in Marietta. A total of 73 students, who represent a wide variety of the programs offered at Chattahoochee Technical College, were awarded scholarships amounting to $83,650 — a nearly 42% percent increase over last year's awarded amount.
The 2017-18 scholarship recipients competed against more than 850 applicants from Chattahoochee Technical College. The recipients were scored by the college's Board of Trustees and the top applicants were matched with the appropriate scholarship. In addition to meeting the special criteria for certain scholarships, applicants must meet specific GPA requirements, demonstrate financial need and be enrolled for a required number of credit hours.
Scholarship awards range from several hundred dollars to $2,500.
"Chattahoochee Tech Foundation's mission is to provide support to the college, its students and its programs," Foundation Chair Don Barbour said. "To meet this goal, the Foundation relies on contributions from alumni, friends, foundations and corporations in the community, and we are only able to accomplish our goals because of the generosity of our donors who make education an affordable reality for our students."
Charitable support to the foundation during the 2016-17 academic year helped provide nearly $60,000 in scholarship funds and more than $8,400 in emergency grant funds to students at risk of not continuing their education due to unexpected financial dilemmas. The Foundation also awarded faculty and staff grants in the amount of $20,000 for professional development.
"Each one of our students at Chattahoochee Technical College can tell you a personal story about how they got here today — each has their own journey that sometimes is straight and sometimes is not so straight," President Dr. Ron Newcomb said. "I am always so fascinated when I walk around the campuses and speak with students about their future goals. We need to continue to provide scholarship-worthy students with the necessary resources so they can obtain credentials and go on to a fulfilling career."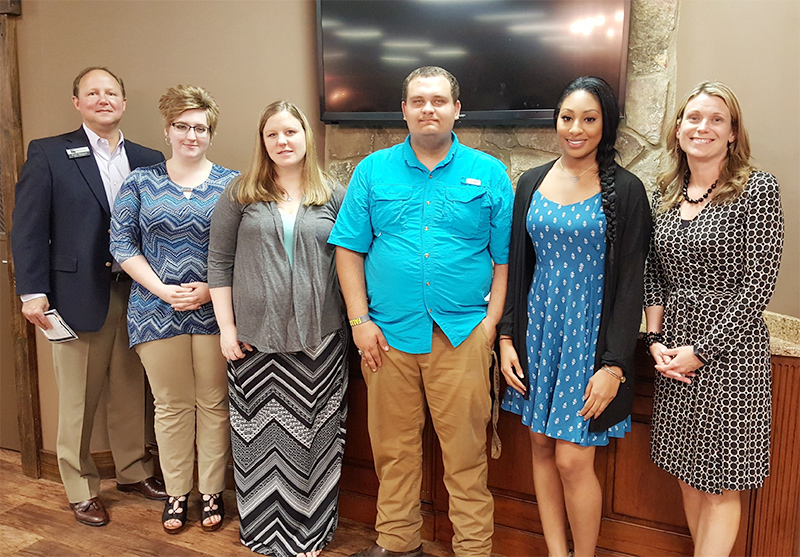 Rotary Club of Paulding Scholarship
Breanna Cooper, of Dallas, Health Care Science
Leonard Guyton, Euharlee, Welding & Joining Technology
Tara Little, of Dallas, Health Care Management
Kaitlyn Middendorf, of Dallas, Computer Programming