Parental Accountability Court Program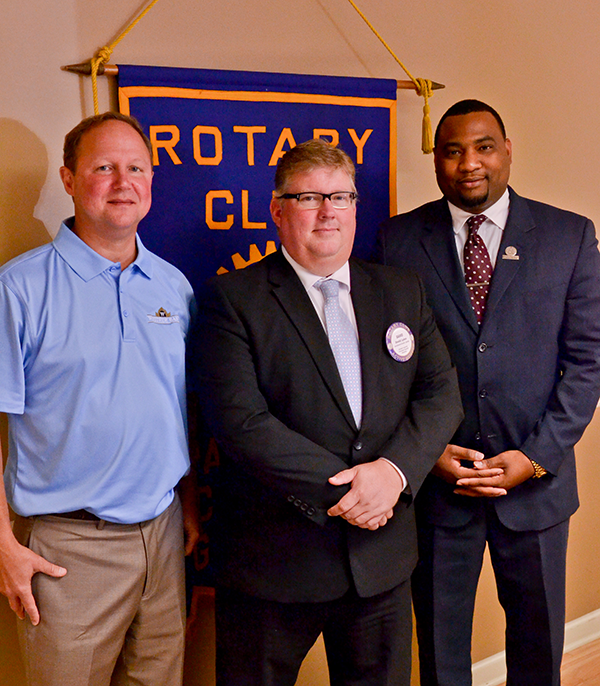 The Paulding Rotary Club welcomed Marshel Riley, of the Parental Accountability Court Program. Introduced by Judge David Lyles, Mr. Riley is a Paulding Judicial Circuit Coordinator for the Georgia Department of Human Services, a Division of Child Support Services.
The Parental Accountability Court Program seeks to remove the underlying issues that cause noncustodial parents to become chronic non-payers of child support. Through judicial oversight, Parental Accountability Court assists to transition non-custodial parents with barriers to self-sufficiency through parent accountability, employment, and education. Services offered through Parental Accountability Court include substance abuse treatment, job assistance, and placement, short-term training, coaching and mentoring, educational services, and Georgia Work Ready as an alternative to incarceration.
Mr. Riley spoke at length describing how the program is working here in Paulding County. With 10,000 cases here in Paulding County there is plenty of opportunities for this program to be a benefit in helping those child-support payments reach their intended destination. Mr. Riley took questions from the Rotary Club and thank them for the opportunity to speak and share about this program.
For information about the Georgia Fatherhood Services Program and other Community Outreach Services, call 1-844-MYGADHS (1-844-694-2347) and select option 1 for DCSS, then select 2 for Agent and then select 3 for Outreach. Noncustodial parents also have the option of requesting additional information via email at .