Paulding Rotary welcomes Taylor Duncan founder of Alternative Baseball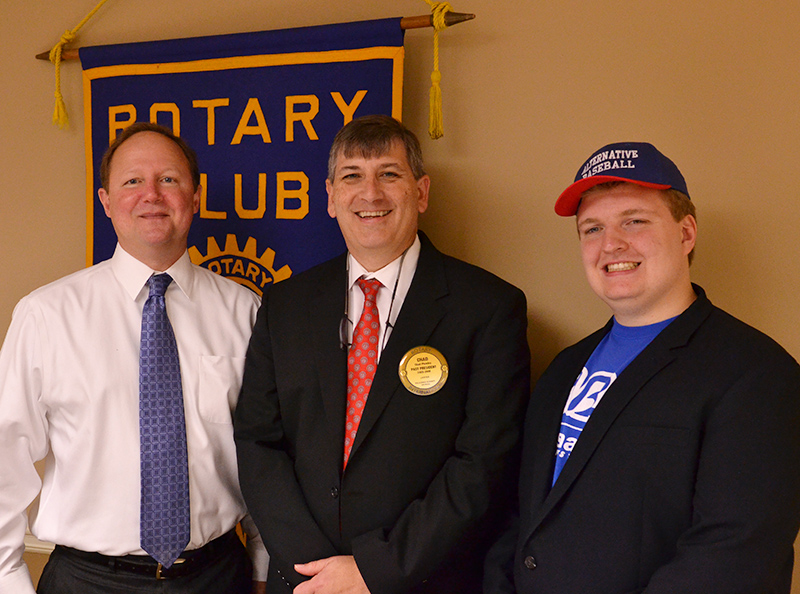 The Paulding Rotary welcomed Taylor Duncan to the February club meeting. After an introduction, Mr. Duncan took the podium and thanked everyone for their hospitality and the opportunity to speak at the meeting. Mr. Duncan began his presentation by explaining what Alternative Baseball is.
Taylor founded the Alternative Baseball organization in 2016 for teens and young adults ages 15 years and up with autism. As a developmental baseball organization, this would give the opportunity to those unable to enjoy this port first-hand. Mr. Duncan explained that the mission is to provide an encouraging experience to promote personal growth and development for teens and adults with autism and other special needs. The program is a true baseball experience, using professional league rules.
Beginning in Dallas, there are now several clubs on the East Coast. These clubs practice, play exhibition games as well as compete. The most famous achievement is the All-Star games, starring program participants and professional baseball players. These All-Star games attract much attention into the Alternative Baseball organization and help to promote its expansion. Taylor's continued goal is to assist communities in starting their own Alternative Baseball clubs and encourage movement across the United States and Canada to raise awareness and acceptance for those with autism and other special needs.
Mr. Duncan explained how much effort is being put into the baseball clubs and the effort that they go to in providing an authentic baseball experience. From the equipment to the practice schedule Mr. Duncan expressed his passion for the project. Taylor has shared his story on ESPN and many other sporting news outlets. He has also garnered several sponsorships to help with the financial needs of this growing nonprofit organization. If anyone else would like to support this organization or would like more information please go to their website at www.alternativebaseball.org. After answering some questions Mr. Duncan once again thank everyone for the opportunity to share the progress that has been made on behalf of Alternative Baseball program for teens and adults with autism and special needs.