Shepherd's Rest Ministries Director, Dr. Kathryn Melton visits the Paulding Rotary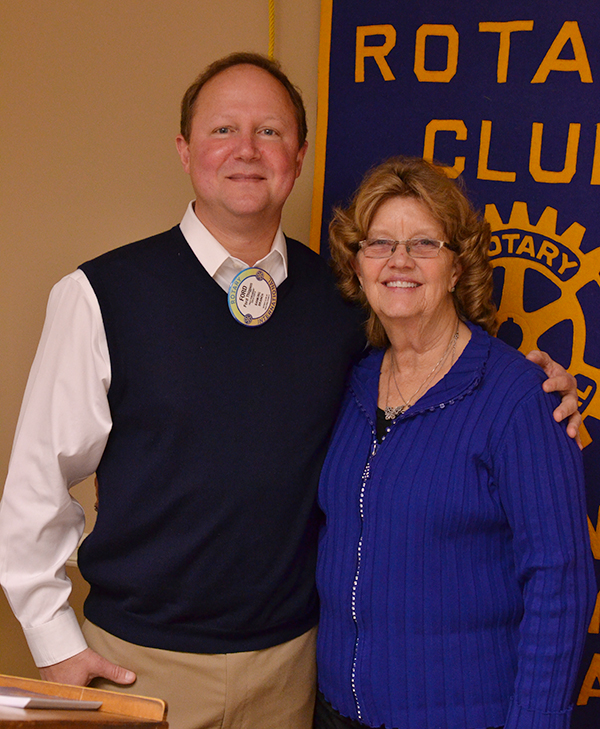 The Shepherd's Rest Ministries Battered Women's Shelter operates around the clock, 24 hours and 7 days a week to take calls from women and families in dire need. During 2018 over 16,700 calls were answered and 14,892 calls were followed up on. Legal advocacy helped 457 women with temporary restraining orders. The 2 crisis houses that they operate provided shelter for 26 women and 60 children.
The ministry offers domestic violence education (DV-101) and group support to women, and their families, on a weekly basis. These group therapy sessions have been extremely effective in encouraging and educating women about abusive situations. Weekly enrichment courses, offering training skills and opportunities reached 656 women and helped 234 children this year. Shepherd's Rest also saw a successful Christmas outreach this past year helped provide for 35 families and 40 children.
Accompanying Dr. Melton were two young ladies who had received help through the ministry. They both offer their own individual circumstances and how shepherd's rest had taken steps to provide a safe haven. Both women came from different circumstances yet both were able to take advantage of the resources and generosity of the ministry. After a few questions with regard to the future of the Shepherd's Rest Ministries, Dr. Melton thanked the Rotary Club members for being a constant source of support since the ministries inception. If you or someone you know is experiencing domestic violence, you may call our 24-hour crisis line for assistance, call 770-443-5213.