Paulding County Special Olympics visit Paulding Rotary
The Paulding County Rotary club welcomed Angela Moses on behalf of the Paulding County Special Olympics. Larry Jernigan introduced Mrs. Moses to the club as the Special Olympics coordinator for the past three years. She thanked members for the invitation to speak.
The Paulding Special Olympics is in its 15th year. Director, Mary Anne Bishop has been working with Larry Jernigan, of Pirate Printing and club member, since the beginning. Our County Special Olympics offers two events, bowling in February and track and field in April. Opportunities are open for children to participate at elementary, middle, and high school levels. For the past 14 years, the Special Olympics golf tournament has been the primary fundraiser. Raising between 12 and $15,000. In addition to the golf tournament, the Paulding County Sheriff's Department has contributed a polar plunge fundraiser for the Special Olympics which is now in its second year.
Mrs. Moses presented Larry Jernigan a plaque for his continued support through sponsorship, fundraising, and providing Special Olympics T-shirts for the past 15 years.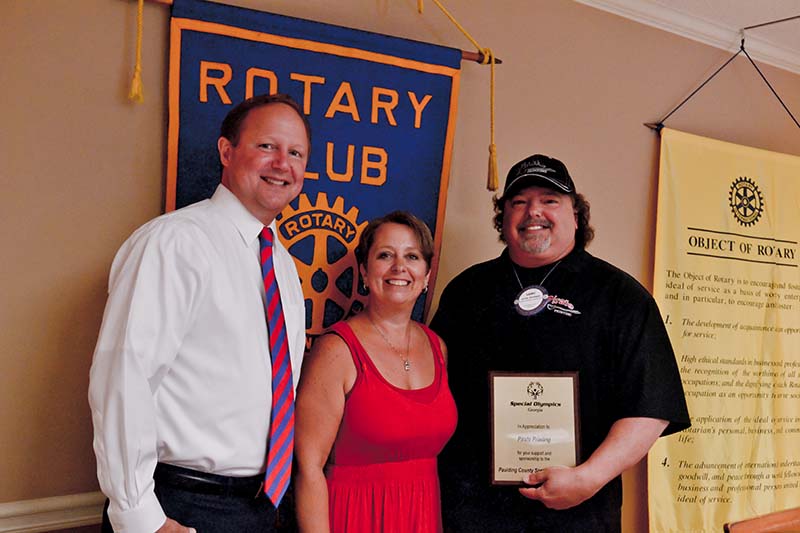 photo: Ford Thigpen, Angela Moses, and Larry Jernigan