Paulding Rotary Welcomes Kindworks United
Club president Jackie Crum introduced Jason Reith and Shelley Martin of Kind Works United. Kindworks United is Paulding County's local support group for foster families that open their homes to provide stability for children in desperate need of a safe environment. Shelley Martin president of Paulding's Kind Works United gave an update on the progress that they have made over the past year.
Unfortunately, sometimes siblings cannot be placed in foster care together. This means that they do not often get a chance to visit with one another which can compound their already distressing circumstances. Kindworks provides Annual Family Fun Day which is a cookout and celebration day with bounce houses and bingo. This event provides foster parents with the opportunity to bring siblings together who are separated within the foster care system.
The Rotary Club has been a supporter of Kindworks over the past two years with its annual cookout event or foster families here in Paulding County. Along with the Rotary Club's participation, Jackie presented Kindworks with a check for $1000 to benefit their next Annual Family Fun Day.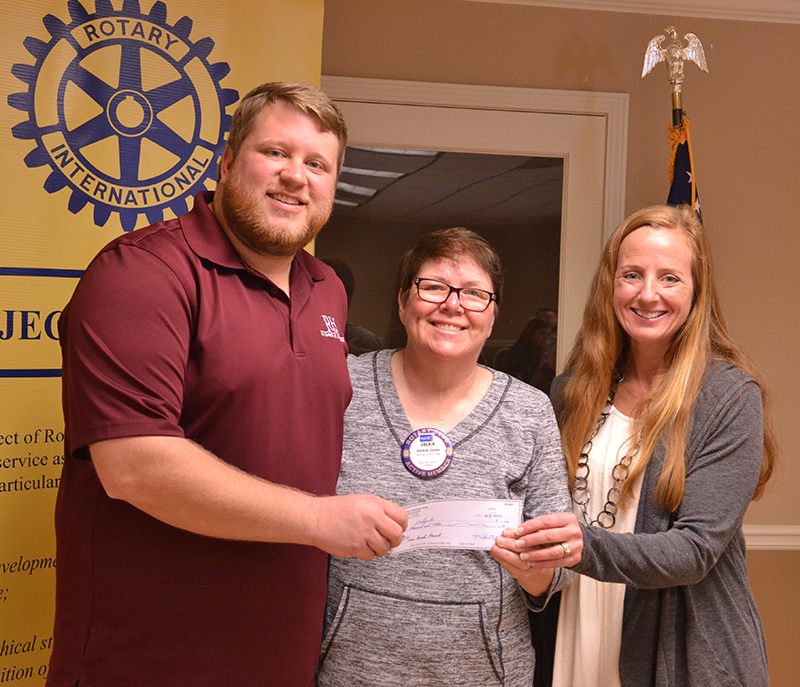 Photo Jason Reith, Jackie Crum, and Shelley Martin