Paulding Rotary: Wellspring Living Providing Care for Trafficking Victims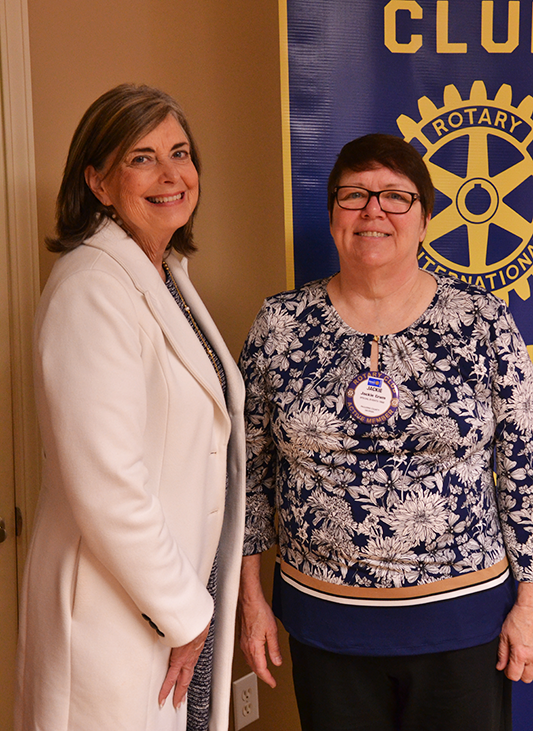 Paulding County Rotary Club welcomed Mary Frances Bowley to our March club meeting. Introduced by member John Kueven of Paulding WellStar, Mrs. Bowley is the Executive Director and founder of Wellspring Living. Wellspring Living is a non-profit organization in Atlanta, Georgia that provides domestic sex trafficking victims and those at risk with specialized recovery services through three residential programs and two community-based programs. The programs provide care through therapeutic services, education, life skills, and personal and professional development. The focus for each participant is on developing their courage to move forward and their confidence to succeed.
Mrs. Bowley began her career as a teacher and then, a leader in the Women's Ministry at her church. After she co-directed a large event at Philips (currently State Farm) Arena in 2000, the group of faith-based women, who helped coordinate the event, desired to make a more permanent impact in the lives of marginalized women. After much prayer and research, Wellspring Living was founded and incorporated in 2001, under Mrs. Bowley's leadership and continues to work for those who have been victimized and are at risk. Domestic minor sex trafficking occurs when minors are forced, coerced or otherwise involved in the commercial sex industry. Sexual exploitation at an early age can devastate an entire life, but there is hope. Wellspring provides therapeutic services and education while focusing on each participant to help them develop courage and self-confidence.
Wellspring living provides three residential programs Girls Residential for ages 12 to 17, a Women's Residential South for ages 18 to 21, and a Woman's Residential North program for ages 18 to 39. These programs provide trauma-informed care to survivors of domestic sex trafficking. They offer a safe residential environment where these young ladies can heal physically and emotionally while working with staff and volunteers in setting personal goals for further therapy and education. These programs can offer much more training and educational opportunities that will help these women to break the cycle of abuse and become independent with career training, financial management, and life skills instruction.
Wellspring offers two community programs Youth Academy for ages 14+ and a Woman's Academy for ages 18+. Both over skills and training opportunities to those at risk or who have difficulties due to circumstances such as poverty, sexual abuse, and trafficking.
Wellspring works with other cities beyond Atlanta and other organizations dedicated to stopping or preventing sex trafficking. As an institution they are dedicated to training, equipping, and mentoring other developing organizations and individuals across the nation on issues of sexual exploitation. The Wellspring staff works with law enforcement to help evaluate victims medically and emotionally as well as to collect physical evidence. This helps save victims from the system while helping to save evidence to hold those accountable to justice.
Wellspring Living Graduate Jessica and partner Allison Ausband of Delta Air Lines were recently in attendance at the January 2020 White House Summit on Human Trafficking where Jessica shared her powerful story at the nation's capital and with audiences all over the United States. Jessica was abused as a young child, trafficked at the age of 12 introduced to drugs and exploited throughout her life. Diverted from criminal prosecution into the program she completed her GED, completed an apprenticeship program with Delta Air Lines, and now works for the city of Atlanta. She has also been able to regain custody of her children.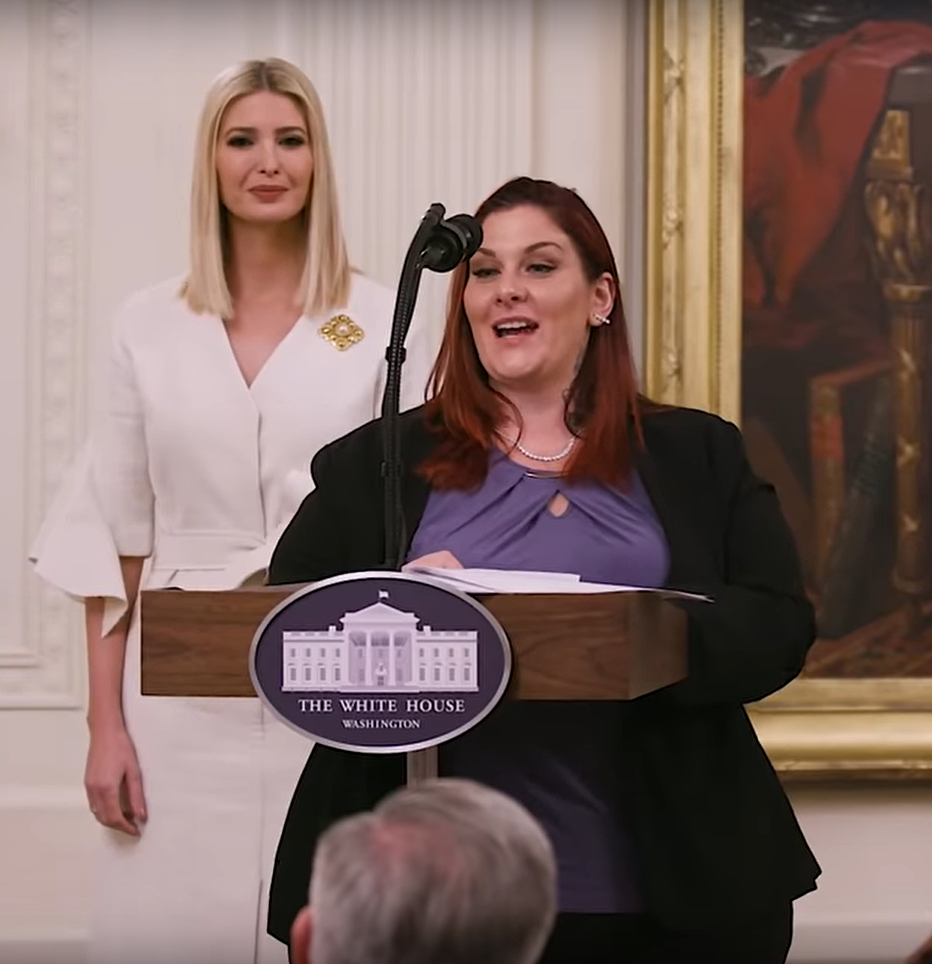 Ivanka Trump and Jessica Hamlet @ Human Trafficking Summitt.