Paulding Rotary returns to community support efforts after Corona pause
Unfortunately, the pandemic also affected the Paulding Rotary club meetings and regular interactions with the community. As restrictions subside the club has been quick to schedule meetings and address our annual local contribution obligations. Rotary member Matt Mason presents Ms. Trina Youngblood with the donation check.
Court Appointed Special Advocates of Paulding County, Inc, is a non-profit organization that provides trained and supervised volunteers (child advocates) to speak for the best interest of abused and neglected children in the Paulding County Juvenile Court System.
Taylor Duncan, founder of Alternative Baseball accepts club contributions. Alternative Baseball provides an authentic baseball experience for teens and adults (ages 15+) with autism and special needs for physical and social skills enrichment in life on and off the baseball diamond. In Alternative Baseball, games are played using professional league rules.
Club members are excited to reunite and get back to engaging the community. More to new to come soon.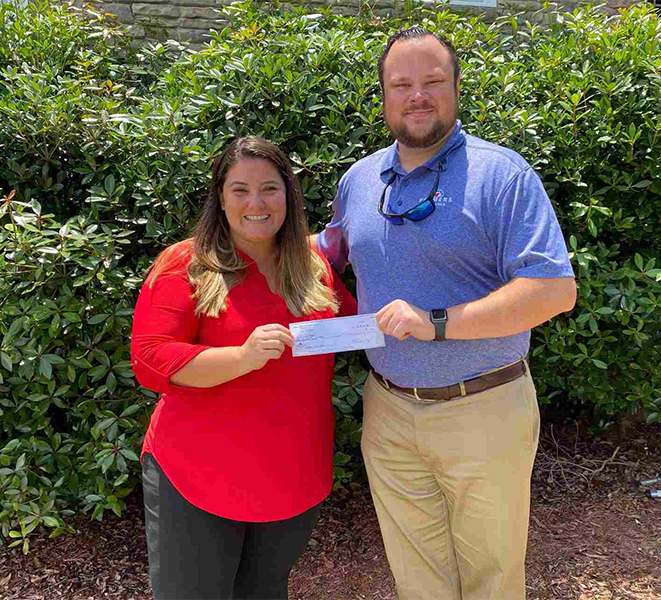 Trina Youngblood and Matt Mason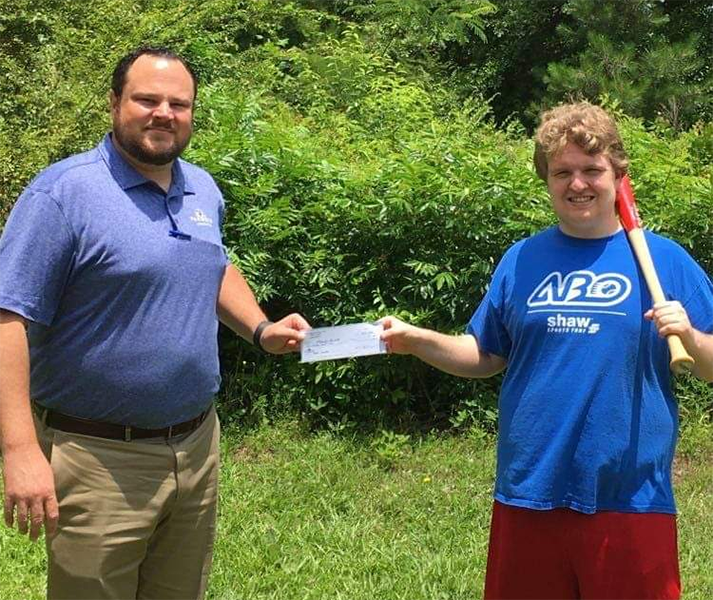 Matt Mason and Taylor Duncan