The Rotary club meeting for March 1st was called order by President Brian Stover who addressed the immediate business and then handed the floor over to fellow member Earl Duncan. Earl Duncan, retired pharmacist, and longest tenured member of the Paulding Rotary Club introduced Mr. Ben Cook. Mr. Cook is a member of the South Cobb Rotary Club who came to share with us his work with the Edwin L Hodges Ministry.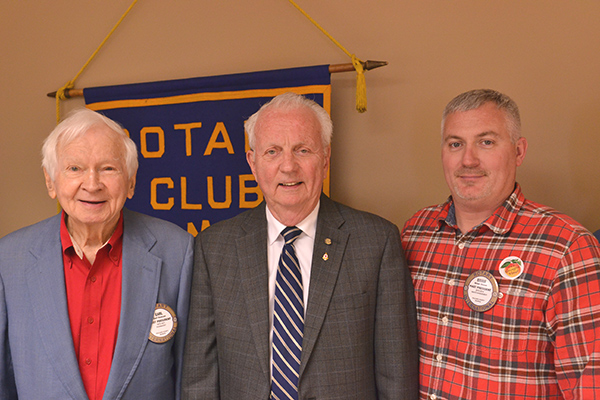 The ELHM is a worldwide ministry to collect Christian literature here in the United States and to ship it overseas to Third World countries are in desperate need of printed materials. Mr. Cook described how he became involved with the ministry and how the program has grown over the years. Initially the ministry was started in a small garage and then moved to a storage facility and eventually a 11,000 square foot warehouse. The first year about 3400 pounds of books were shipped. As the needs were realized that organization eventually began to ship 20 to 40 foot containers totaling more than 1 million pounds in a single year to their destinations around the world. Over 16,200,482 pounds of literature have been shipped since their beginning in 1994.
The need for literature in other countries is great. The (especially needed) Bibles, hymnals, Sunday school materials such as lesson plans and tracks can find new life as they are collected from local churches and then taken to the warehouse packed and shipped. Mr. Cook recounted the personal blessing in which he receives as he picks up materials from these local churches. Additionally, over the years he has witnessed many divine coincidences that fulfilled specific needs for people in many different regions of the world.
The ministry relies on donations of printed materials as well as financial donations in order to ship these goods around the world. Mr. Cook explained the accomplishments that the ministry has made and the needs required to continue meeting the high demand of providing these Christian educational materials around the world.
For more information about how you can sponsor this organization please follow the link below to their website. www.elhm.org
Pictured above L to R: Earl Duncan, Ben Cook and Brian Stover.