President Brian Stover called Rotary club meeting to order. Details regarding upcoming meetings and scheduled activities were addressed. After covering the upcoming details with regards to our future guests the floor was handed over to Ryan Hale. Mr. Hale introduced our guest speaker, Miss Trinushka Perera, from Sri Lanka. Miss Perera is a Georgia Rotary Student Program (GRSP) member. And is currently attending the University of West Georgia.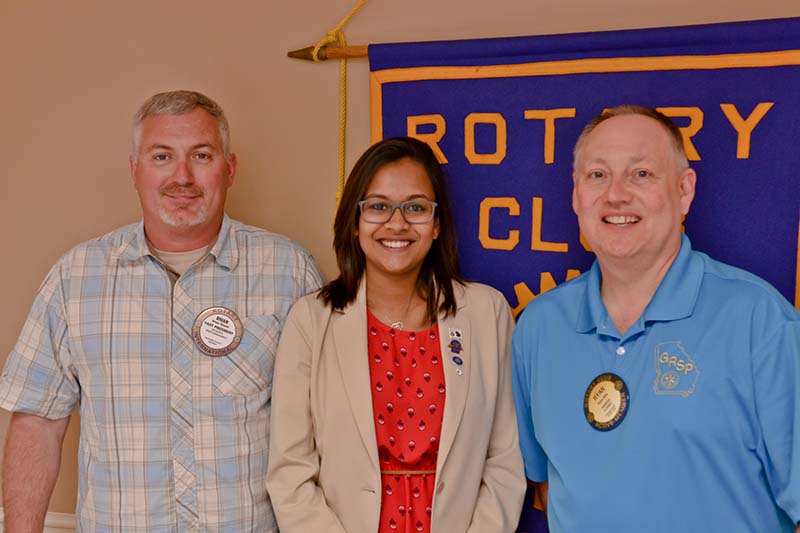 The Georgia Rotary student program is a scholarship program offered to international students between the ages of 18 and 25. The goal of the program is to promote peace through education. Students are invited to study here in the state of Georgia for one academic year. The program was started in 1946 after World War II. There are over 3000 and now belong to this alumni all over the world. This program is a product of the donations of all the Rotary districts in the state of Georgia.
Miss Perera explain the value of the program to her personally and the other international students whom she's come to know through this program and in school with the other international students. Programs like these provide hope of a higher education. They also provide the possibilities for advanced careers in fields that would not have been possible without the international exposure to culture society and other governments.
Beyond the scholarship is Perera elaborated on her experience here not only as a student but as a guest to her host families. She was supported and sponsored by three Rotary clubs Dallas, Paulding and South Cobb. On-campus life during the weekend and throughout holidays is very austere to say the least. Most campuses do not even provide food services. Through the generosity of families through the Rotary club this Perera disclosed her unique experiences with each one throughout the holidays. Being in the southern United States and experiencing our culture was quite different from the lifestyle she was used to in Sri Lanka. However her experiences were very positive thanks to the love and friendship offered by her host families. Beyond sightseeing this Perera was able to meet many people and see many things that will benefit her moving forward in her new career path which will hopefully see her through to a diplomatic position at the United Nations.
Pictured L to R: Brian Stover, Trinushka Perera, Ryan Hale