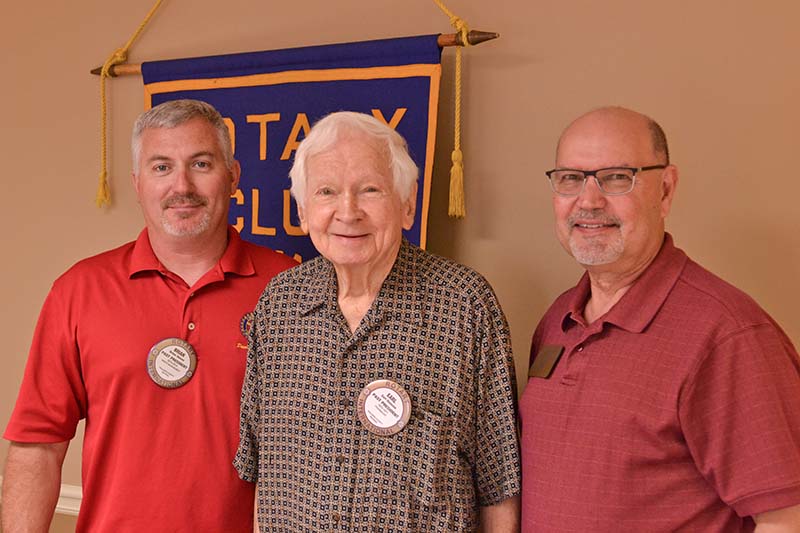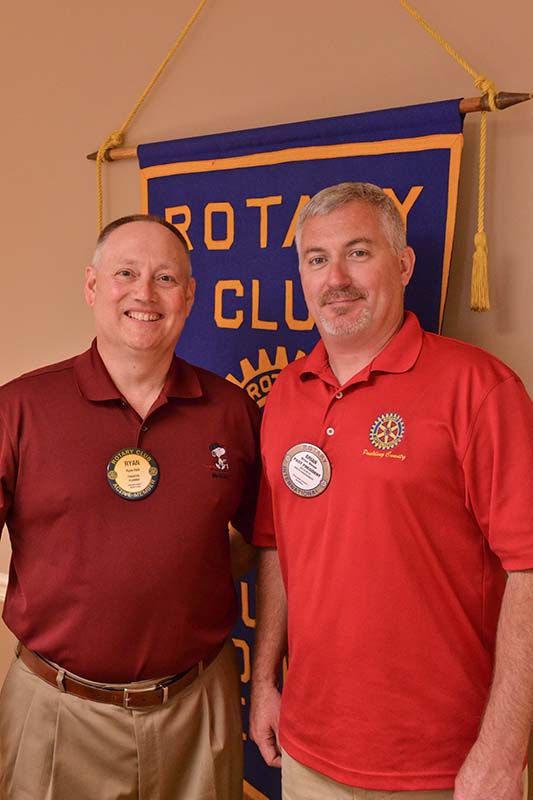 President Brian Stover called Rotary Club meeting to order. Scheduled activities were addressed, and visiting Rotarian Charlie Moore was recognized. Mr. Moore recognized fellow Rotarian Earl Duncan and his perfect attendance at the Rotary district conferences for the past 48 years. Mr. Moore also recognized Brian Stover. The Rotary international conference next year will be held in Atlanta. As Mr. Moore finished the floor was handed over to Ryan Hale and he began a presentation concerning the Georgia Rotary Student Program.
Mr. Hale, an advocate for the scholarship program, is personally involved by participating as a host family. He explained his excitement for the program through his families' personal experience with this guest student. Most recently Miss Trinushka Perera, from Sri Lanka, was his guest while attending West Georgia University. Miss Perera, now home to visit family will be returning shortly to continue her education here in the United States as ultimately she seeks a position as a diplomat in the United Nations.
The Georgia Rotary Student Program (GRSP) program is a scholarship program offered to international students between the ages of 18 and 25. The goal of the program is to promote peace through education. Students are invited to study here in the state of Georgia for one academic year. The program was started in 1946 after World War II. This program has, and has always had, a goal to provide a better working relationship between individuals in different countries. The GRSP program is a product of the donations of all the Rotary districts in the state of Georgia.
This program is not a charity but a scholarship where the applicants must meet certain criteria. Also, the host families are vetted through the Rotary Club. The contributions of the Georgia Rotary clubs have provided 3400 students scholarships thus far. Bonds and savings for this program have reached $8 million with an ultimate goal of $12 million. At this level, the GRSP is confident that it will be able to provide 100 students this opportunity every year.
In closing, Mr. Hale answered questions with regards to the scholarship program. Ultimately the question-and-answer session took on a much more humorous and happy exchange. Many members in the Rotary club offered their happy and sometimes funny experiences with previous students that had been their guests.
Photo 1: Brian Stover, Earl Duncan, Charlie Moore (L-R)
Photo 2: Ryan Hale, Brian Stover (L-R)