Paulding Rotary president Brian Stover brought the meeting to order. Announcements were made new guests and visiting Rotarians were welcomed. Finishing pertinent business for the day Mr. Stover then handed the podium over to Mr. Dean Hardy, longtime Rotarian of the Paulding County club. Mr. Hardy introduced his guest, visiting Rotarian, Mr. Howard Maxwell. Representative Maxwell thank everyone for the opportunity an invitation to speak at the meeting.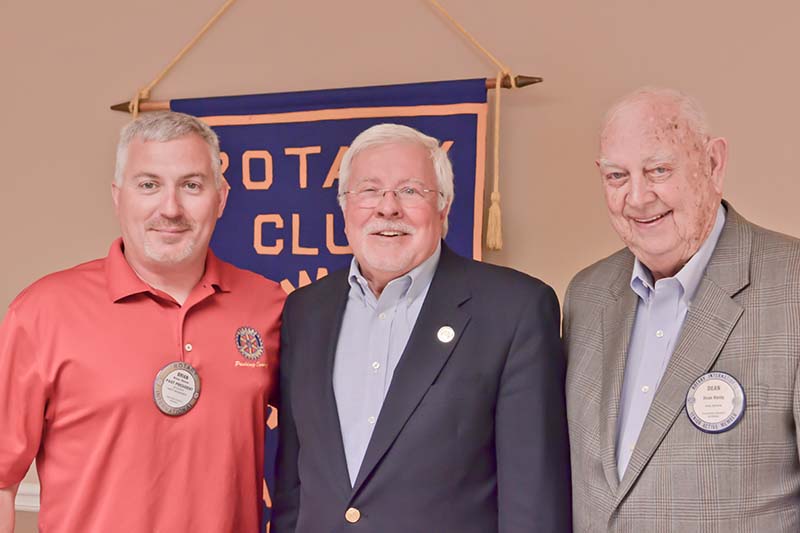 Mr. Maxwell introduced himself and recounted is life thus far here in Paulding County. Mr. Maxwell born and raised here, shared his personal history as well as family history for those in the club who are not familiar with Mr. Maxwell personally. As many lifelong Paulding County residents, Mr. Maxwell was born to hard work as he and his family struggle to overcome the economic hardships that many families endured from the late 1950s and moving forward. Mr. Maxwell told of the hard work and diverse jobs that he labored at in this county as a child. Moving forward Mr. Maxwell attended college and ultimately went to Vietnam to serve his country.
Elected in 2002 to the Georgia House of Representatives, Mr. Maxwell has served as a Republican. During this Rotary club meeting Mr. Maxwell took the opportunity to discuss the fiscal budget 2017, specifically HB 751. While HB 751 includes a 2.9% increase over the 2016 budget it is incredibly important to mention that the relief was desperately needed in our school systems to offset cuts previously made during the recession. Additionally, the roads in Georgia are vital to the infrastructure and must have maintenance sooner rather than later to avoid more costly service and repair work.
Mr. Maxwell proceeded to explain how much effort went into the budget and took a straight forward approach to explaining the specific allotments of money and the destinations within HB 751. For example this bill includes $300 million to local school systems, $600,000 in grants for schools increased participation also $300,000 to increase funds for positive behavioral intervention support trainers. Additionally, the General Assembly agreed with Gov. Deal's recommendation to provide $28.6 million in lottery funds to implement new compensation plans for prekindergarten teachers and assistant teachers, referring to the Education Reform Commission. Much needed pay increases for State employees, Public Safety Officers and Teachers were included.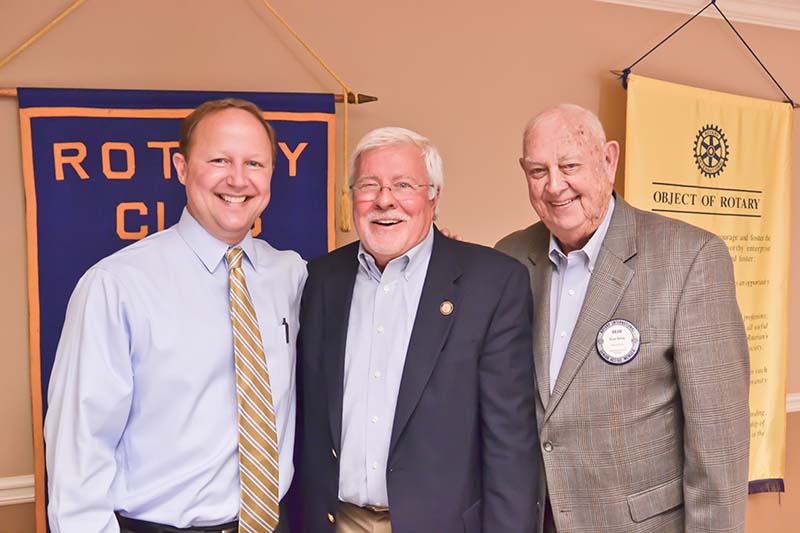 In addition Mr. Maxwell also explained the needs within economic development, more specifically the transportation funding required to keep Georgia's infrastructure at serviceable levels. As it stands right now the residence of Georgia could expect to see their roads resurfaced every 50 years. This is simply not a feasible maintenance solution. Outlined by HB 751, Georgia residents can expect to see such maintenance occurring every 12 to 15 years.
In closing Mr. Maxwell addressed the Rainy Day Fund. House Republicans in cooperation with the governor have taken steps to restore the state's Rainy Day Fund to its current level of over $1.4 billion. This is an equal amount to what we were forced to use during the great recession. Mr. Maxwell added an explanation of the "religious liberty bill" which was vetoed by Gov. Deal. As with many laws what was originally designed, (to protect pastors in this case) was reworded to include other agendas and ultimately was not wholly supported. As residents polled were split 45% for to 44% against the governor's decision to veto it. Also the Campus Carry Gun Bill was vetoed due to an inability to agree on the proper terms outlining the bill. Residents were again split on the governor's decision to veto the bill. Mr. Maxwell answered questions in closing and was well received for his clear-cut and informative discussing of the facts facing our state. Mr. Maxwell is currently up for reelection.
Photo1 (L to R): Brian Stover, Howard Maxwell, Dean Hardy
Photo2 (L to R): Ford Thigpen, Howard Maxwell, Dean Hardy