Paulding Building Supply & Hardware: Family Owned and Operated in Paulding County
Paulding Building Supply & Hardware is Paulding County's only family owned and operated lumber and hardware supplier in Paulding County. Don and Mary O'Steen pride themselves on having a truly family oriented business, with their children and the spouses all taking part in the teamwork of running a family business. After Don and Mary purchased the New Hope Ace Hardware in 2010, their sites turned to another a store that was in trouble, this one was located in the Seven Hills area. Always welcoming a challenge, Don went to work getting this Ace location back on its feet. During the transition of these stores, all of the original employees were given their jobs back. Don continued working for his family's business in Florida while traveling on weekends up to Dallas to check on both locations. His son Doug acted as manager while he patiently waited for a full-time position with the fire department. During this period, Doug was getting numerous inquiries from customers and contractors about lumber. When Don heard this, the wheels, of course, started turning! As luck, or fate, would have it, Don was introduced to some gentlemen whose roots in the lumber industry went deep in Paulding County. A meeting was set up in the fall of 2013 with Alton Pope, Corey Brookshire, and Sam Caroll. The Three Amigos joined the Paulding building supply shortly thereafter paving the way for lumber sales. With over 100 combined years of experience in the lumber industry, it was a match made in heaven!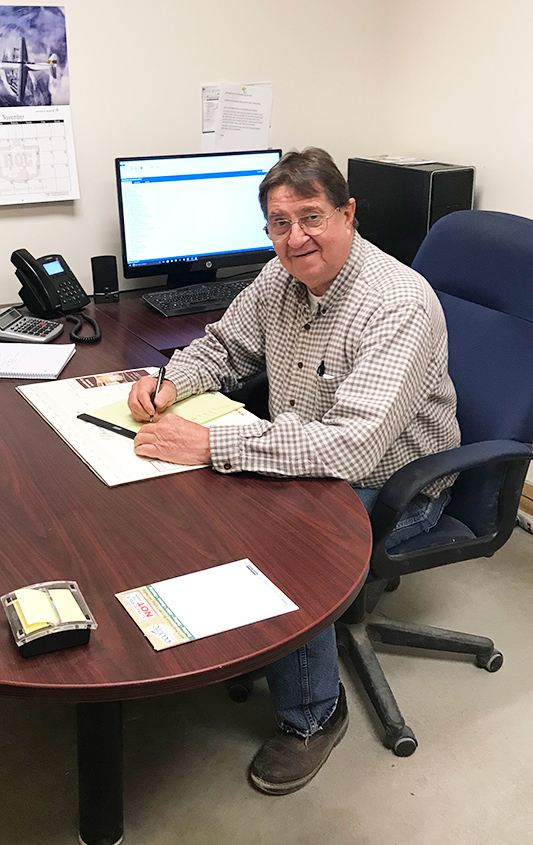 With the downturn in the construction industry finally making a comeback, the timing seemed perfect. The New Hope locations started selling limited lumber and building materials out of their parking lot. It was soon evident this scenario would only work out for a short period of time as business progressed. Don and Mary discussed combining the New Hope location with the Seven Hills location and building a location of their very own, they just needed to find the right location. They were fortunate to have a savvy real estate broker working with them, and they indeed found a perfect location on Dallas Acworth Highway just about directly between the two current store locations. The ground for the new store was broken in January 2014, excitement was in the air! After eight months of construction, the 9000 square-foot hardware showroom and the 16,000 square-foot drive-through lumberyard was complete. The grand opening was August 30th of 2014 and Paulding Building Supply & Hardware was off and running!
Photo 1: Don and Doug O'Steen
Photo 2: Alton Pope
Paulding Building Supply & Hardware is located at 8122 Dallas Acworth Highway Dallas Georgia. They are open Monday through Friday 7 AM to 7 PM, Saturday 8 AM to 7 PM, and Sunday 9 AM to 5 PM. For any building or hardware supply questions, they can be reached at 678-363-8191. Thank you, Paulding County for your support and patronage. We look forward to serving all of your hardware and building supply needs.