Anytime HVAC: Air conditioning and furnace services in Metro Atlanta, anytime you need it!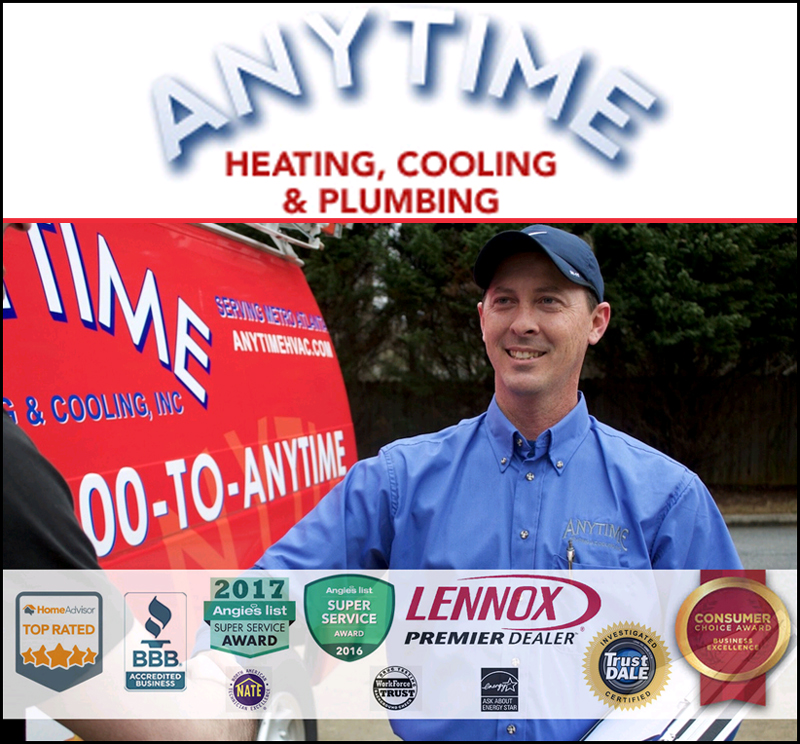 Anytime Heating, Cooling & Plumbing is ready to handle your HVAC or Plumbing emergency whenever it happens. Anytime Heating, Cooling & Plumbing services your home or business 24 hours a day, 7 days a week. Our certified technicians can handle any size repair or installation. We are family and locally owned and operated. We've provided customers in the greater metro area with fast, quality service for more than 17 years!
We have serviced businesses and homeowners in Atlanta for many years and we're proud of the excellent reputation that we've built for ourselves. We plan on maintaining that reputation by always striving to provide the best possible service and continuing to keep our customers 100% happy.
As a licensed, full service residential and commercial HVAC & Plumbing company in Atlanta, you can hire us while retaining peace of mind in the knowledge that you've hired one of the best HVAC & Plumbing contractors in Atlanta. You can be confident of getting a quality, professional service that is carried out correctly – the first time around!
We only charge a $55 diagnostic service charge (one of the lowest in the metro Atlanta area). We will always provide you with a quote that details all of the tasks and items that are needed to complete a job before we begin any work that we do for you. If we find additional problems as we carry out the work, we will keep you informed, and again let you know the price Before we continue, so there are no surprises waiting for you when you receive the final bill. We also provide Free in-home estimates by our experienced Comfort Specialist on system replacements.
Don't wait until it's too late! Now is the time to get started with preventive HVAC system maintenance. And if you need repair or service right now, you don't have to wait for an appointment. Give Anytime HVAC a call at 770-504-5881 today! We'll be there for you right away. Our Website www.anytimehvac.com