Courtyard by Marriott Meeting and Event Space Available!
180 Barnes Ave., Carrollton, GA 30117 Phone # 678-664-5200 Website: www.marriott.com
5 Floors, 101 Guestrooms, 8 Suites 2 Spacious Meeting Rooms Meeting space can be divided into two separate areas to meet your needs.
20% off Banquet Room
15% off Guest Rooms
until the end of 2019 with this ad.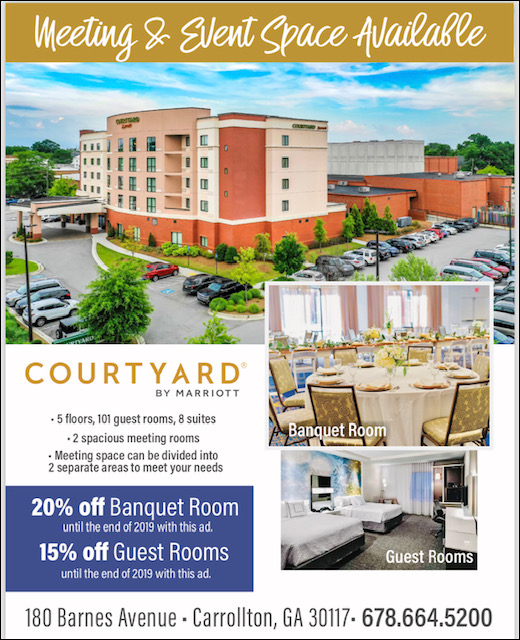 180 Barnes Ave., Carrollton, GA 30117 Phone # 678-664-5200 Website: www.marriott.com